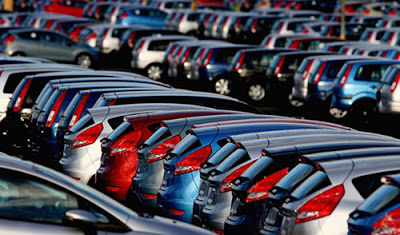 Shopping for a used car can turn into a very stressful situation. While there are good deals out there, that can get you the perfect car for your budget and needs, there is also a big market for scammers or people who want to get a bit more than the car's really worth. Truth be spoken, there is quite a big number of reasons for buying a used car, instead of a new one, such as saving money on car insurance, taxes and registration. But before going in and shaking hand on a deal, there are some things you should look for, when buying a used car:
Look for the right model for you
Before going out and testing all the sports cars in your pricing range, it might be worth sitting down, evaluating your options and leaving any emotional factors out of this deal. Think about why and how you will be using the car, to make sure the list of models that you are going to come up with fit your needs, Will you be needing a family car? Do you need plenty of luggage space for long trips? Can a child seat be fitted properly? Is it worth buying a high-speed car, if you are only driving from home to work in high traffic every day? Will you be looking at a petrol, diesel, electric or hybrid model? Answer all of those questions before making a list with the right models that fit your needs and fall on the right price range.
Check the vehicle history
Before even deciding to take it for a test drive, make sure you run a VIN lookup on the car to check its history. It is not uncommon for car sellers to try and hide some of the vehicle's past issues, in order to sell it faster or get a bit more than the car's actual value. By using the vehicle's identification number, you can get a detailed report of the car's past issues and decide if the price fist the expectations.
What you can learn from a VIN lookup:
Any serious accidents that the car might have been involved in: if for example, the car has been involved in a fire or flood incident, the car might have been declared a total loss by the insurance company, while it is still drivable.
Alterations to the odometer: some car owners might spin the odometer back, in order to look like the car has been less used and maybe sell it at a bigger price
Ownership: a VIN lookup can tell you how many previous owners the car had
Maintenance reports: you can find out if maintenance check-ups were done on time and what work was performed on the car
Take it for a test drive
Nothing can tell you if the car you like is a suited model for you, better than a test drive. Even if you really like the model, you might find out, after taking it for a drive, that the seats are too low for you and you can't see past the wheel. While this can be modified, it involves investing more money, so knowing all of this beforehand can drastically influence your decision. When taking it for a test, select a route that allows you to test as many things as possible. Try to drive a bit up and down a hill, on rough pavements, curves and, if possible, on a highway or a road where you can speed it up a bit. Always test the car with the radio off, so you can hear if there are any unusual noises or vibrations coming from under the hood. Don't forget to test the brake and pay attention to how responsive and predictable they are.
Inspect the inside of the vehicle
When looking at the inside of the car, pay attention to how worn out the seats are. This will also tell you a great deal about how much the car has been used and if it is consistent with what the odometer is showing. Check the buttons and make sure all of them are functioning as they should. You can do some of this while drive-testing as well. Check if the seats can be adjusted to your needs, pull all the seatbelts and see if they work properly and pay attention to the car's dashboard for any warning lights. Heat and air conditioning should both be verified, no matter the season. You don't want to end up having to face the summer heat without the air conditioning working properly. Don't forget to check the trunk as well and look for the spare tire and tire tools. Look for any rust or mold that could be piling up in the trunk as well. This can tell you a great deal about how the car has been taken care of.  
Inspect the inside and outside of the vehicle
When you're reviewing a car that's been up for sale, it will most definitely be quite shiny and clean, but it's worth taking a thorough look at it before closing the deal. Inspect the panels and bodywork for any signs that may indicate the car has been involved in an accident.  If you see anything unusual, don't be afraid to ask the seller directly. For example, if the black plastics on the rear bumper look faded from age, but those in the back don't, it might be a sign that the car had a new bumper fitted. Pay attention to the paintwork as well. While it is not uncommon for the paint to lose its brightness and vibrancy over time, it should be uniform throughout the entire exterior.
Check prices before accepting a deal
Negotiation can be a burden, but before accepting the deal that the car owner proposes, it is worth checking the market and seeing what the normal prices are. Chances are, the seller is going to try to ask for more than the market average, but they are usually willing to go way under the first offer. After finding out the average market price, pay attention to the car options as well. The seller might be asking for more because the car has some interesting options. While the price might be justified, think about your needs and ask yourself if those options are worth another $1,000.