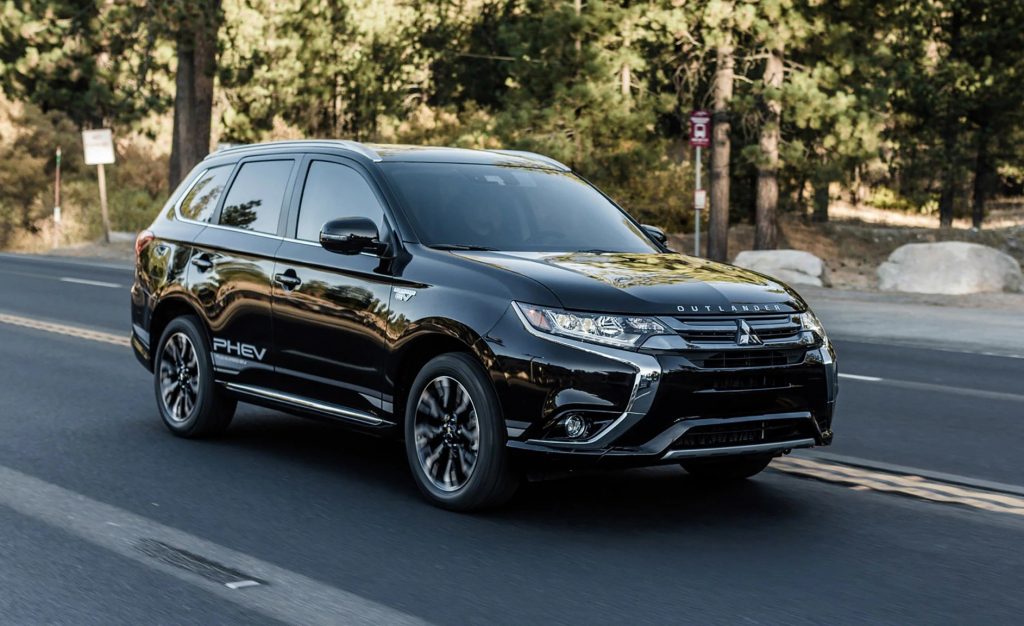 The Mitsubishi Outlander PHEV is a big and heavy family car. It weighs 1,880kg without anyone in it, and while Mitsubishi has worked hard to make it as aerodynamic as possible, it hardly cuts through the air like a fighter jet. It is, after all, an SUV, and a meaty one at that.
And yet despite its size, and its weight, and a body that cuts through the air with all the elegance of a streamlined wardrobe, the Outlander PHEV is more efficient than the diesel saloons that dominate motorways.
The figures are seriously impressive: under the new, strict, Worldwide Harmonised Light Vehicle Test Procedure (WLTP) laboratory test, the Outlander PHEV returned a final figure of 139mpg with 46 g/km CO2 emissions.
Let's give that some context – the most efficient Hyundai Santa Fe will return 47.1mpg. The most efficient Peugeot 3008 will return 55.1mpg. The most efficient Toyota CH-R Hybrid will return 58.8mpg. The most efficient Skoda Kodiaq will return 46.8mpg.
For reference, all those figures are from the latest 2019 models.
To get the competition close to the Outlander PHEV, you have to double their economy figures, which of course would be a complete fabrication.
But perhaps we're being unfair? After all, the cars mentioned previously aren't plug-in hybrids. Well, to that we say the Outlander PHEV can only beat what's in front of it – and it is, literally, the only PHEV SUV in its class. There's the Kia Niro, but it's smaller, and there's the Audi Q7, but it's way more expensive.
The Outlander PHEV also has a useful 28-mile EV range, which means you can pootle around the city without using a sip of petrol.
This is thanks to an upgraded engine and battery pack for 2019. The engine's been upgraded from a 2.0-litre petrol to 2.4-litre petrol, and the battery pack has been increased in capacity by 10kw. The result is a quicker, cleaner SUV with more flexibility than the model before it. The battery charges from 1 to 80 per cent in 25 minutes at a public charger, or in a few hours at home using a dedicated charging port.
So, how economical is the Mitsubishi Outlander PHEV? Well, it's exactly 139mpg economical, and we can say that with confidence because the WLTP test is way, way more accurate than the NEDC test before it.