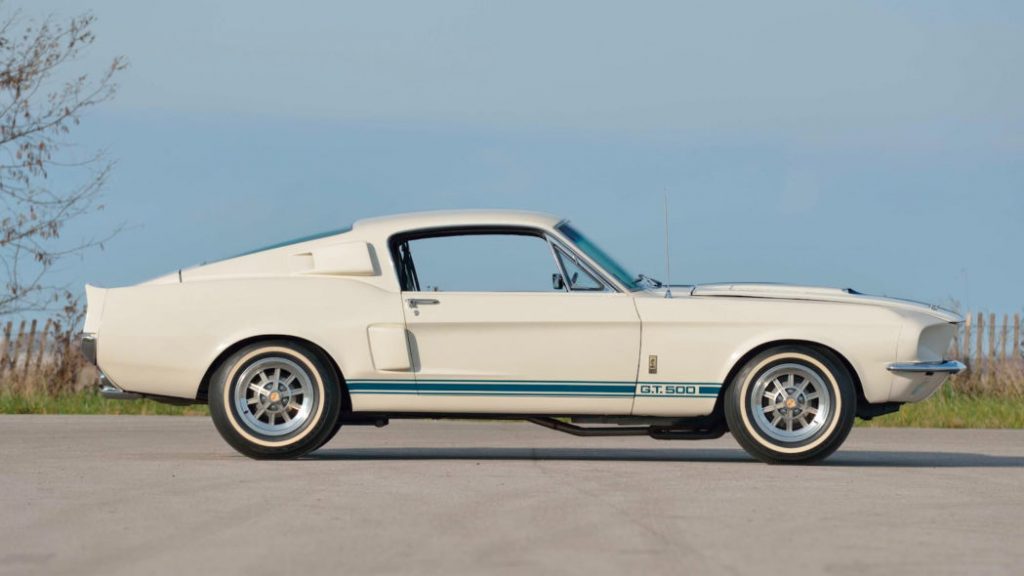 America's love for muscle cars is as old as time itself, some might say, and it continues to be stronger than ever today. Even today, if you go online on social media and post a picture of your brand new muscle car, it will instantly attract eyes and get thousands and thousands of likes.
Another way we can tell America's love for muscle cars is by how they treat their cars. If you have ever met someone who has owned a muscle car, odds are they treat their car as a part of their family. For some particularly passionate ones, it's their favorite member of the family.
The owners treat and nourish their cars as nothing short of their own baby. They carefully clean the car as often as possible, keep a check on any kind of fluids the car requires, and buy the most expensive products for their cars. You'll often find them investing in some expensive car polish, car shampoo, or a much-needed Camaro car cover. In a nutshell, the health and wellbeing of their car, along with keeping it looking sharp and magnificent, is among their top priorities in life. Half the fun of owning a muscle car is having people over to admire and praise it.
Another reason for keeping your car looking sharp and sexy is so you can take it to auto shows which happen in various towns and cities all over the country. Muscle cars are known to take the cake in such environments.
While some of the most popular muscle cars are said to be made in the era that was between 1960-1970, new models continue to roll out today and they are no less loved by the muscle car fanatics.
Here are the top 5 muscle cars of this year:
5. Chevrolet Camaro SS
Chevrolet is one of the most popular manufacturers of muscle cars and the Camaro has been one of their most popular models for a while now. The Chevrolet Camaro comes with a 6.8 L V8 engine that gives it an impressive 455 HP. In addition to several other quality features like four-wheel disc brakes with ABS, limited-slip rear differential, and 20-inch wheels, this year's model also offers a convertible version of the car.
4. Ford Mustang Ecoboost
When you think muscle cars, Ford is probably the first name that pops in your head and for good reason. However, with the Mustang Ecoboost, Ford is painting entirely new pictures of muscle cars. Its V8 engine powered with turbocharged 310 HP four-cylinder is truly something to marvel at. This one can also be found in a convertible form in 2019 and also presents all the other standard features of a 2019 car, such as keyless entry and power mirrors, etc.
3. Ford Mustang GT
If Ford is the most recognizable brand in the universe of the muscle cars, then the most recognizable car is most definitely the Ford Mustang GT. This car has been popular in nearly all of its models. The latest version comes with 5.0L V8 that provides an impressive 435 HP. In addition to that, it has a feature-packed ensemble, including larger brake rotors with four-piston front calipers, six-way power, cloth front seats with driver-seat power lumbar, and dual exhaust with quad tips, etc.
2. Chevrolet Camaro LT
The LT version of the Camaro is also a very popular choice among muscle car enthusiasts as it comes with an amazing 2.0L 275 HP turbocharged four-cylinder engine and the latest model in 2019 is packing features like eight-speed paddle-shift automatic transmission, dual-zone automatic climate control, and heated and ventilated leather-trimmed seats which makes it an excellent modern-day muscle car and one of the most popular choices in 2019.
1. Ford Mustang
Ford Mustang has been the symbol of muscle cars all over the world for as long as anyone can go back and this continues to be true today with its latest version packing a 5.0L Ti-VCT V8 engine that gives is a power beyond your wildest dreams. In addition to that, it packs all the features that a modern car should have, topping it all off by introducing a convertible version.
Muscle cars are the heart of automobile culture in the USA and will continue to be for years to come. They symbolize the determination and strength of America.