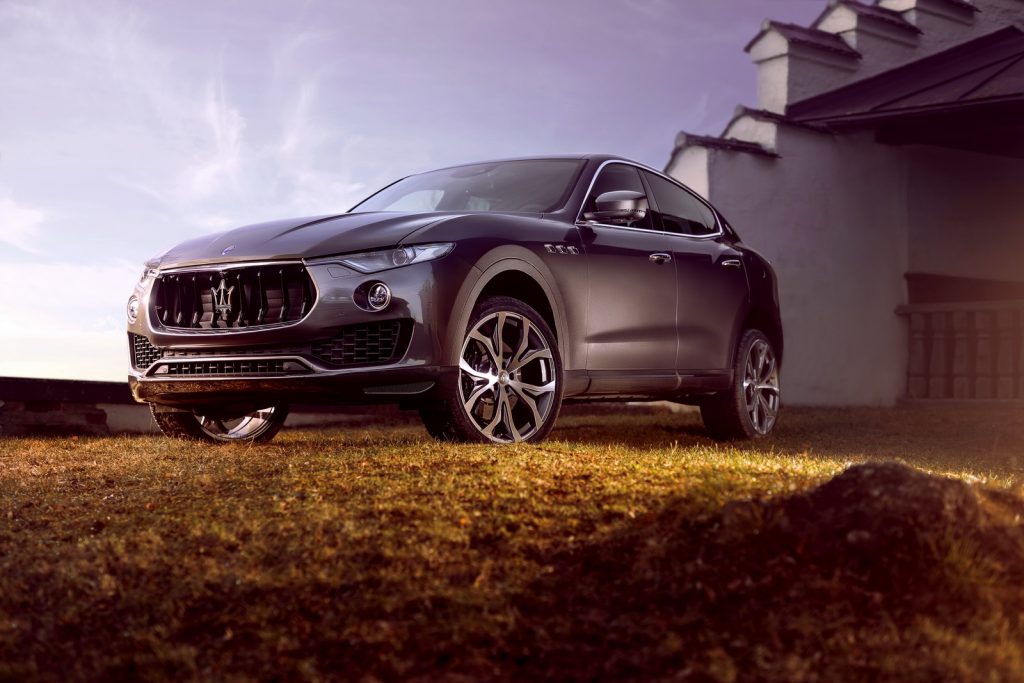 The creation of the Sport Utility Vehicle (SUV) has allowed us to drive both on-road and off-road.
While its an ideal vehicle for tearing across the dunes or through the bush, It's also the perfect car for driving through the city streets, particularly if you need to transport a large family and groups of friends. 
The complete package comes at a cost, and SUVs need maintenance just like any other car. Ensuring that your car lasts as long as possible requires some extra effort – especially if you're taking your SUV out on some rough off-road trips! 
To maintain your four-wheeler, there are a few things you need to do and look out for. Besides that, if you maintain a few things religiously, you can be sure to have a smoother ride every time. 
1) Use All-Terrain Tires
All-terrain tyres ensure that your SUV functions as you'd expect. There are plenty of good quality all-terrain tyres that come with the best tread pattern for maximum grip. They provide the best of both worlds and come with fantastic features that make your car run smoothly. 
While all-terrain tires are suitable all year round, you should look out especially for all-season tires. If you're maintaining your Subaru, you can opt for all-season tires from the best tires for Subaru Outback. They handle both dry and wet conditions very well. 
2) Maintain the Warranty
Read up on the warranty you received when you purchased your SUV. You're not required to pay for any extra services or replacement parts as long as your warranty lasts as this should all be covered. Don't postpone your maintenance dates – any problems will only get worse and if you undermine now, your SUV will not survive over time. Getting your SUV serviced with the warranty ensures it's always in good hands. 
3) Listen Carefully
When you're driving your SUV on bumpy and rough terrain, you may not be able to hear any noises. Therefore, when you're back on the normal roads again, make sure you listen for anything out of place or any unusual sounds or vibrations. Look for odd dents or extensions. Report any issues to a reliable mechanic that knows his cars and keep your SUV running smoothly. 
Look out for any warnings and get your four wheeler checked soon as possible.
4) Get an SUV Expert Mechanic
It goes without saying that you'll have to take your SUV to a workshop when something goes wrong. Every time your SUV goes to a mechanic, it will come back in great condition if not as good as new. 
If you get a mechanic who knows his SUVs, then your repairs are going to be less costly over the years. Save yourself the hassle of researching the endless lists of mechanics on the internet, and opt for the best mechanic from your dealership. Your car will thank you in the long run.
5) Check Your SUV Regularly
Your warranty is maintained when you take your SUV for a service every year or so to get it fully serviced. Usually your car needs a service when you've reached a certain number of miles. This keeps the service costs down in the long run. 
To maintain your SUV, make sure that you read the manual the dealership provided for you. There are proper charts that will outline the maintenance schedule so you can find out how often your SUV needs servicing. Find out exactly what kind of work your SUV needs. This will eliminate any unnecessary extra costs when staff try to upsell you. 
6) Keep Your Tyres Inflated and Rotated
SUV tires are massive since they ride on all kinds of roads and tracks. Therefore, they have a higher chance of wear and tear. Keep your tyres in check and inflated as regularly as possible.

It may be an obvious tip but your car needs its tyres rotated for it to run smoothly. Make sure you do this every 6,000 to 7,500 miles. Go to a mechanic and get your tires rotated.
7) Brake Carefully and Maintain Pressure
SUVs take a longer time to break because of their size and surface area. This needs to be minimized which is why always keep alert. Know your car when you're steering the wheels and feel its breath and health.
Alongside that, it is important to have your SUV maintaining a decent gas mileage and pressure. 
8) Fill Up on these Fluids
During summertime or hot weather, liquids can evaporate quickly. You should check your fluids every now and top them up when necessary. Fluids you need to check include gas, water, and windshield washer fluid that needs repurchase and checked on a regular basis. 
9) Use the AC
Who says you can't use AC all year round? It's actually healthy for your car to keep the air flowing – not only in summer. For the rest of the year, switch on your AC for at least a few minutes once a week. 
10) Keep Your Petrol Tank Filled 
Extend the life of your four-wheeler by keeping the fuel tank filled and changing the oil as regularly as possible. It can be ignored by a lot, but limiting fuel condensation is important for smooth rides. You should fill your tank halfway above the mark and keep it topped up. 
To Wrap Up
At the end of the day, it's being alert and keeping your car maintained that counts. You'll need to do regular maintenance which might be expensive now, but will save you in the long run. If you take good care of it, your SUV will provide you with many years of good service. You deserve a smooth ride and we hope you follow our tips to achieve the best run!