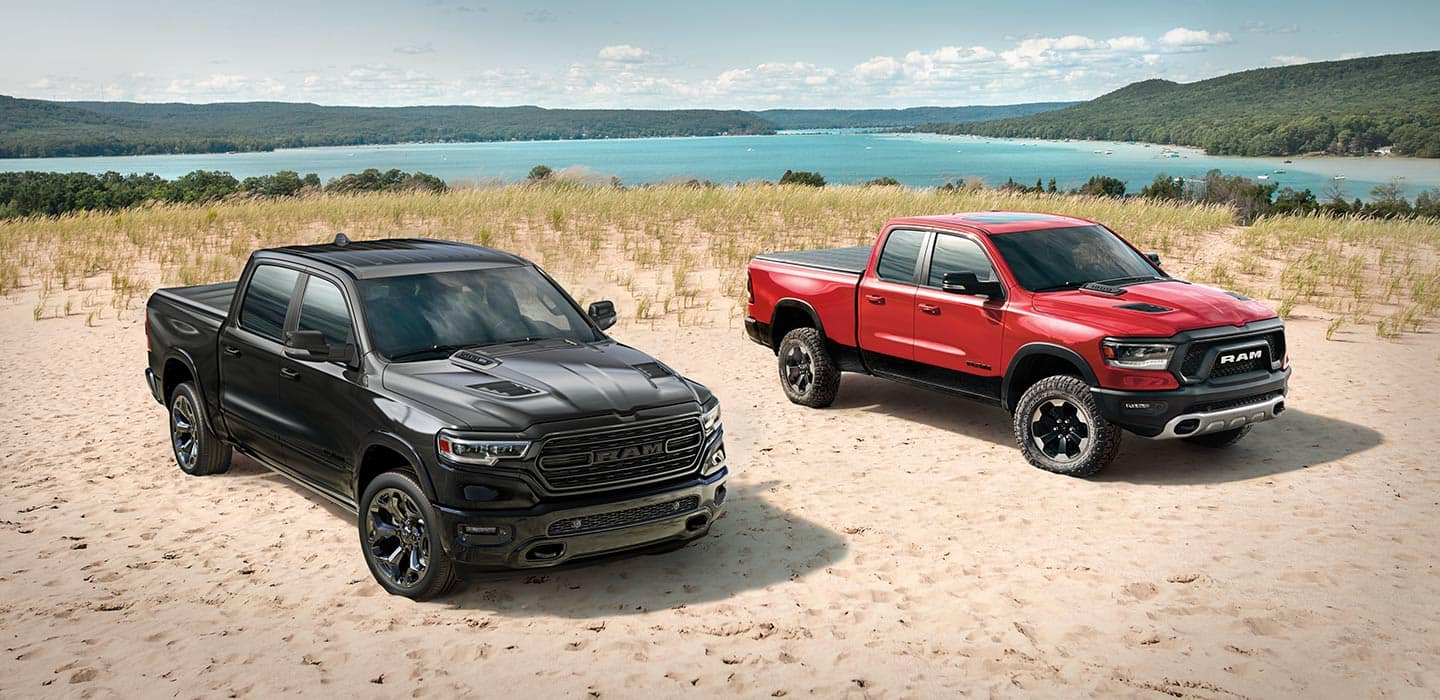 Pickup trucks are generally not known for having the amenities of a well-appointed sedan. After all, they are primarily a vehicle for getting work done so being "refined" isn't a high priority. Well, the designers at Ram see this differently and have worked hard to make the 1500 model trucks ride and look just as nicely as their sedans and other vehicles. Here's what you should know.
A relaxing ride
The rear suspension system and available optional air springs are the basis for the smooth ride with the Ram 1500 trucks. Combine that with the front end design behaving more like the family sedan than a truck and you have a ride that nearly everyone comments on as being great.
Plush interiors
High-end interiors are unusual for a truck in this class, but the Ram 1500 ups the game. Even the cloth seats offer a rare-seen level of quality and, of course, there's always the option to go for Ram's fine leather seating. According to Orlando Chrysler Dodge Jeep Ram, the Big Horn Quad Cab trim level goes further by providing a choice of leather bench or twin bucket seats for the front.
Getting hot
Who doesn't love heated seats? But what about heated and ventilated seats? These are available at the Laramie trim level and above, and the bonus is the heated steering wheel. Options on varying trim levels offer rear-seat recline and ventilation.
Inside view
Starting inside the Ram 1500 Cab, the well-designed dashboard and central console keep displays, buttons, and toggles well within the driver's eye-periphery. The clean labeling makes for easy reading, including the 7-inch driver display with 3-D graphics. Kudos to the interior technology designers for providing three options for touchscreen sizes, 5, 8 or 12 inches, though the 12-inch touchscreen is only available at the highest trim level.
Outside class
A refined silhouette for the Ram 1500 makes it sleeker than most and the exterior paint is offered in a fine variety of body colors, including dual-paint options available at upper trim level models. New exterior appearance packages arrived in the 2020 model with the Black Appearance package (available on Rebel and limited models) and Night Edition package. The Built-to-Serve Edition is offered on the Big Horn model in either Gator Green or Black Diamond.
And storage
You won't lack for interior storage options in the Ram 1500. Side-door pockets are spacious and have recessed LED lights. Ram Bins are the in-floor storage bins with tie-downs built in to help keep items in place. Even the front passengers are treated to ample storage space with a reconfigurable console and a pocket on the display console which provides auxiliary charging ports where you can stash and charge your phone.
You definitely want to test drive the Ram 1500. This truck provides a relaxing, spacious driving environment with plenty of utilities and amenities to suit even the pickiest of truck buyers.