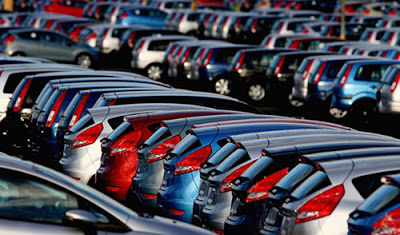 Buying a used car is the best way to not only fulfil your needs from a vehicle but also to save money. Used cars are much cheaper than the brand new models – making them a no-brainer, especially if you are shopping on a budget.
After a house, a car is one of the most significant purchases you'll make in your life, so it's not a decision you should take lightly. However, that is not always the case. People can take this decision for granted and end up regretting later. Buyer's remorse sets in, and that's not a good feeling, especially with a big-ticket purchase.
Here is a list of four common mistakes people and that you should avoid when buying a used car.
#1. They Don't Fix A Budget
Due to the number of fantastic deals, you might come across while car hunting, it's easy to overspend on a car unintentionally. The first thing you need to do is set a firm budget. No matter how tempting the deal is, you shouldn't go over that number. It doesn't matter if you plan to take a loan to buy your car.
You also need to budget for car registration, insurance, and any repair or detailing work you might want to do your new toy. Drawing up a car budget also helps you determine if you need to take a loan or not for your car purchase.
#2. They Don't List Out Their Must-have Specifications
Used car shopping is like treasure hunting. List out your requirements and use them as a checklist to decide on which car and model you should buy. For example, if you have a large family, you'll want a vehicle that has ample space for cargo and the kids. You might also want to check for the car safety and crash test results.
Narrow your checklist down to your must-have requirements, and use that to pick the exact model that suits you. It's always good to select three to four options for comparison before you make your final choice. There are tons of great websites such as Craigslist and CarMax that have a vast inventory of cars. You can also walk into the auto dealers around your neighborhood or downtown to check out available options.
#3. They Don't Check For The Vehicle History Report
Before you head down to the dealership to view the three to four options you picked, you need to run a vehicle history report. Websites like AutoCheck and CarFax give you a concise summary of the vehicle's history. All you need is the vehicle identification number (VIN). This is a must-do before you consider paying for the car.
The vehicle history report will show you the following information:
You'll learn if the car has been in any serious accident(s).
You'll also learn if the car has a clean title. Clean title cars have never been totalled or deemed salvage cars by the insurance company. Salvage cars usually have hidden problems, so it would be wise to stay away from them.
Some shady car dealers reduce the odometer reading to increase the car's value. The vehicle history report helps you discover this sort of dirty practices.
The report also shows you the car's maintenance history and the number of times it has changed hands.
#4. They Don't Test Drive and Inspect The Car
The last thing before you start negotiating the price is to inspect and test drive the car. Check for blind spots, steering and acceleration, the brakes, and also listen for any strange noises and vibrations while test driving.
After test driving, you can take your mechanic to inspect the car and give it a final seal of approval. Once that's done, you can then move on to negotiating the price of the vehicle.
The Bottomline
Most used car buyers always jump straight to price negotiation. As clearly outlined earlier, doing that straight away could mean you walk into both mechanical and financial issues with your eyes wide open.