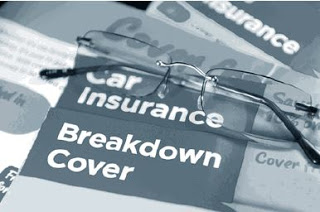 When it comes to running a car, there are lots of different costs you have to consider. Of course, you need to find the money to purchase the vehicle in the first place. However, once you have signed and sealed the deal, you then have to think about the running costs. This includes everything from filling up the tank to paying for repairs, getting it serviced regularly, and getting car insurance in place.
The cost of car insurance can be high depending on your age, driving history, and the make and model of the vehicle you purchase. For instance, if you are looking to buy a sporty car or a Jeep soft top, the cost of insurance can be much higher. The good news is that there are ways in which you can reduce the amount you pay for your car insurance, which makes motoring far more affordable. In this article, we will look at some of the ways in which you can do this.
Tips on Reducing Insurance Costs
One thing to keep in mind is that the cost of auto insurance can vary widely from one provider to another, even where you are taking the same levels of cover and under the same circumstances. So, you need to ensure you look for a provider that offers great value deals such as PrettyMotors. This can make a big difference in terms of how much your premiums are, which means that you can get the protection you need while also saving money.
Another thing to consider is the type of vehicle you get if you have yet to purchase your car. The insurance on cars such as sports models, luxury cars, and more powerful vehicles will be considerably higher, so if you want to keep running costs low, opt for a more basic model. This has the added benefit of making your initial car purchase more affordable as well, as buying a more basic car will be far more affordable than buying a luxury model.
The risks your vehicle presents will also be considered when car insurance costs are being calculated, so it can pay to reduce the risk that your vehicle presents to the insurance agency. For instance, make sure you have a good alarm and immobilizer in place to reduce the risk of theft. Have a dash cam fitted to reduce the risk of pay out where the accident may not have been your fault. Also, make sure you park the car off the street such as on a driveway or in a garage overnight, as this reduces the risk of both damage and theft.
Finally, if you are a pretty young driver or inexperienced, you may face higher risks because of your age or lack of experience. Taking an advanced driving course will also make you less of a risk as a driver, so it is well worth doing this. By taking one of these courses, you can reduce your insurance premiums but you will also make yourself a better driver, which is vital when it comes to safety.
These are some of the key ways to reduce the cost of your car insurance premiums.