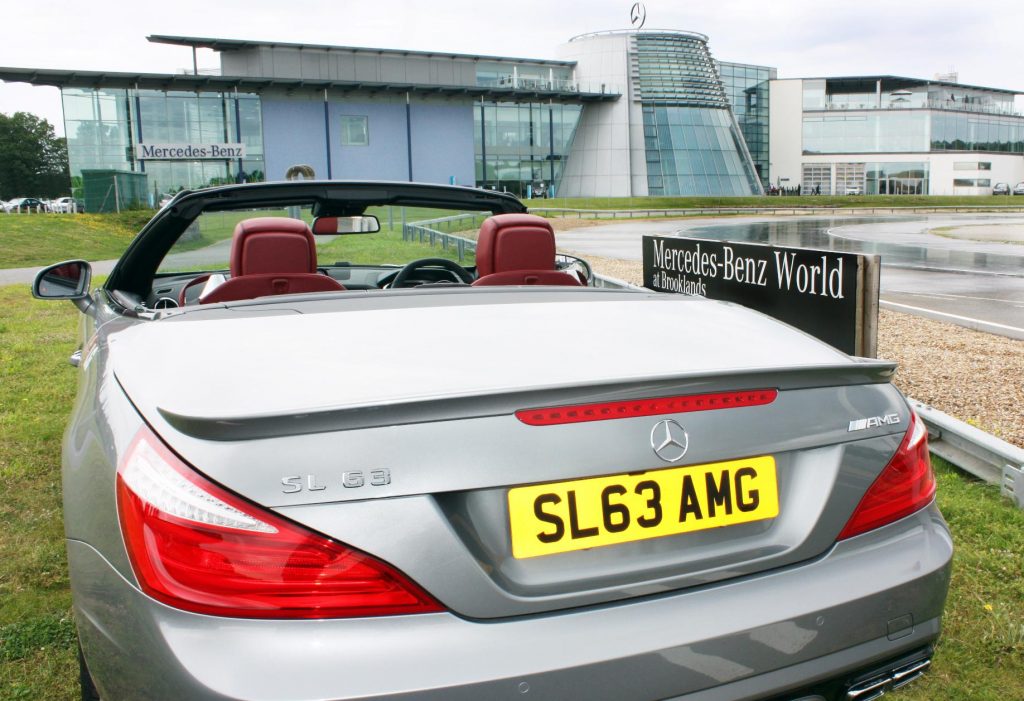 Whether it's your first car or not, you may have a highly personal relationship with it, which is quite obvious. Every vehicle you own is the reflection of your identity, and some owners love to modify them.
While some manufacturers allow near-endless customizations for a car, some owners just go as far as giving it a name. However, one of the most popular ways to make it unique is to get a personalized number plate.
Having a personalized registration plate doesn't only reveal your true personality, but it also helps in getting your vehicle noticed. Although the concept is relatively new, manufacturers and traders are responding well to it.
Available Options to Personalize Your Number Plate
Expressing yourself through your car can be more effective than a nice pair of shoes or expensive gadgets. To flaunt your true identity, there are a number of options for personalized number plates.
Put Your Name on It
One of the most common options for a number plate is incorporating your name in some way. You will be surprised to see how your name can be displayed through numerous combinations.
You can choose numbers , letters, or a combination of both to spell your name, such as "T0M," "D4V15," or "L4UR4." The choices are endless.
However, since named registration plates are highly popular, they are usually quite expensive.
Put Your Initials
Using your initials on a number plate can be a unique way to personalize your car. This way, you won't be too evident to other drivers on the road.
There are several ways to add your initials to a number plate. You can use it as a prefix, like "B1 LBS." You can also use a suffix style number plate such as, "S4M 3S," which will express your initial, as well as your age.
These number plates are relatively cheap to get. If you have a high budget, you can also go for a dateless registration plate such as, "1 ABC," that has a greater impact.
Show Your Profession
Are you passionate about your profession? Then why don't you show it through your vehicle? It will not only help you display what you do but will also help boost your career.
There are numerous options to display your profession in the number-plates. For example, if you're a doctor then "D12" can be an excellent option for you. Fitness instructors can drive around with a "GYM" number plate, while "EAT" is the best fit for restaurant owners or chefs. Businessmen can use their logo to promote their business.
No matter which profession you are in, showing it through your car's registration plate can be one of the most creative and fun things to do.
Express Your Hobby
Do you have an interesting hobby that you would love to let the world know? Show it through your car.
Displaying your hobby through your number plate can be a great way to share what you love with others. If you're interested in sports, "PL4Y" can be used on your number plates. 
Similarly, "MU51C," "FLY," "G4M3" can also be used to express your interests.
Things to Consider Before Choosing The Number Plate
No matter which style you choose for your car's registration plate, there are a few things you need to consider before buying and transferring the number plate.
Set a Budget
Getting a personalized number plate can make you spend a lot more than you thought if you don't set a budget and stick to it.
Considering the number of options you have, you may go for something that can break your bank. So, always set the budget first and look for something within that budget.
Also, there is an assignment fee for this personalized number plate, which you need to pay to the DVLA. While it's not much, it can still be a problem if you are on a tight budget.
Know Your Car's Requirements
You just can't put any personalized number plates on your old car. The Driver and Vehicle Licensing Agency (DVLA) has some requirements that you need to fulfil.
To get your desired number plate, your car has to be an appropriate age as well as registered and taxed on time. Any problems with these requirements, and your car will be rejected for a personalized registration plate.
Follow The Format
While personalizing the number plate for your vehicle, don't forget to keep it in that format. DVLA offers four different styles of number plates, which you need to follow.
You can go for any of the styles from the current style plate, prefix number plate, suffix number plate, and dateless registration plate. However, a dateless or cover plate is quite expensive as it is mostly used to conceal the age of the car.
No Symbols or Offensive Language is Allowed
When ordering your number plate, you will see there's no choice in the plate for the symbols like $ or @because using symbols in a number plate is considered illegal. You can only use an alphanumeric combination for your personalized registration plate.
Also, be careful about using any offensive language or slang in your number plate, since the licensing authority will never allow such combinations.
Retaining The Number Plate
You might be wondering what will happen to your registration plate when you sell your vehicle? Don't worry.
This customized number plate is your property, and you own it forever. You can retain the number plate and use it on your new car. You can even use it after moving out to another state.
Final Thoughts
Getting a personalized number plate will let you express your personality in a creative way. It will not only make your vehicle look appealing, but also make it feel good.
While there are numerous combinations available to make a customized registration plate, use your imagination and creativity to make something that goes with your taste.
Once you get your number plate, don't forget to inform your insurer about it to avoid further complications.