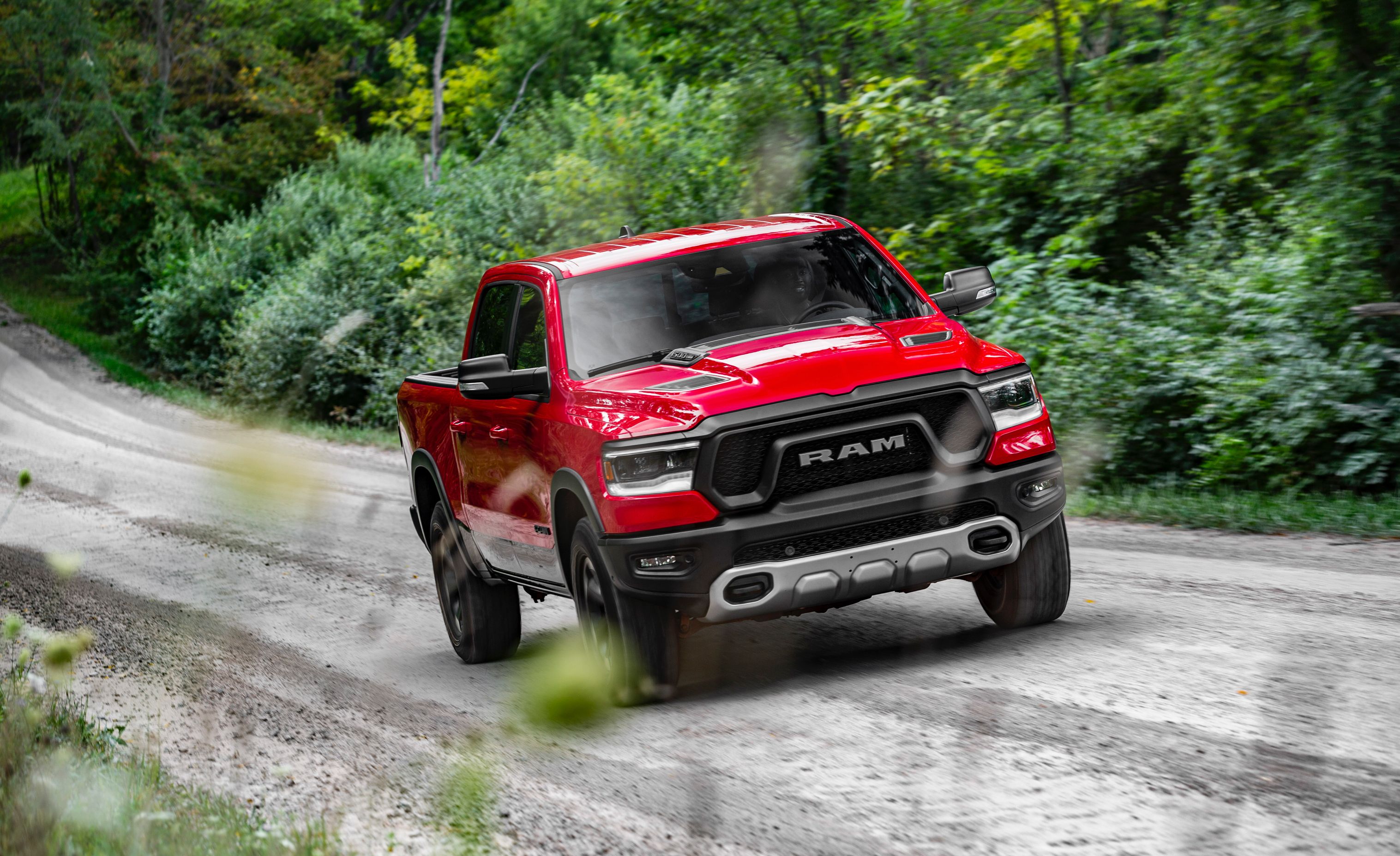 Exceptional Tailgate Design
Within the truck-owning community, the rear door's design has become quite a cutthroat business. However, the 2020 Dodge Ram 1500 truck series has risen above the opposition. Unlike the traditional vehicle's focus on an upgraded and enhanced interior, the Ram 1500 series has instead turned their attention to the efficiency and functionality of the truck bed, adding to the overall convenience and esthetic quality for consumers to enjoy. For an extra $995, the 2020 Big Horn Quad Cab trim model can be upgraded to include Multifunction Tailgate.   
As per usual, the tailgate has a mechanism that allows for it to be folded down and it has the capacity to provide for approximately 2,000 pounds. The innovation comes with the new ability to open the sides of the tailgate with a 60-40 split. This allows for easy loading and further comfortability for the driver as well as allowing for the lifting of substantial cargo within one step, rather than two. Since there is no longer a need to adjust the payload. Now, it is as simple as lift, close, and go! Stateline Chrysler Dodge Jeep Ram noted that there is now the added benefit of being able to load topsoil without any residue getting lodged into the tailgate hinge. Loading heavy items, such as lawn mowers or ATVs is now easier than ever before, thanks to the innovative, time saving tailgate design.
Click here for a video demonstration of how the tailgate operates.
New and Improved Efficiency
Enhanced fuel economy and improved functionality has been a substantial part of the 2020 RAM 1500 truck redesign. The engine's performance has also proved to be a valuable enhancement in the new lineup. The model's redesign comprises of the third generation EcoDiesel V-6 engine with 480 lb-ft max torque, 32 highway mpg and a towing capacity of up to 12,560 lbs. The EcoDiesel certainly prevails due to the complete 2020 lineup offering a light-duty truck with a diesel powertrain. The truck continues to impress by providing a standard eTorque mild-hybrid V-6 powertrain, which surpasses various other manufacturers that attempted to include similar enhancements.
These new and improved features put the 2020 Ram 1500 Big Horn Quad Cab ahead of their competitors. The sheer impact that trucks have on the ecosystem has been considered at length by designers and thus, energy efficient engines were produced, which are more effective than their earlier counterparts. This truck is reliable and gets the job done, all while saving you time, energy, and money. That is just one of the many good qualities that the new 2020 Ram 1500 Big Horn Quad Cab has to offer.