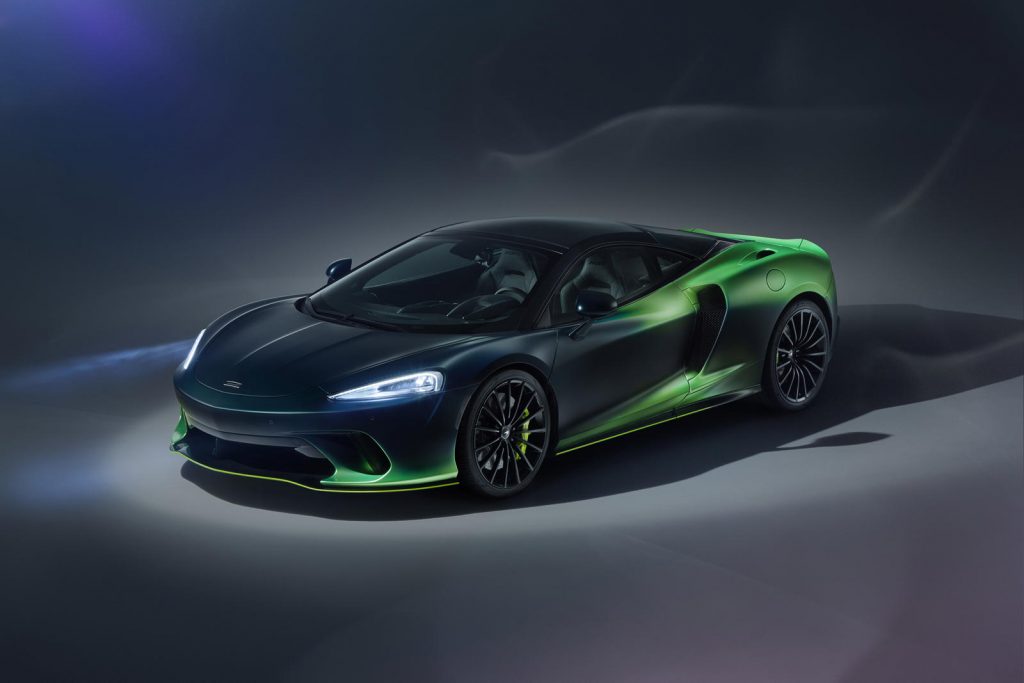 The cancellation of the Geneva Motor Show now means the reveals will either take place at a private location or digitally.
McLaren has decided to host the private "McLaren Motor Show" where they will reveal the Verdant Theme GT by MSO to show off what personalization options are available for buyers across the McLaren range.
We might also see the covers come off their latest LT version (expected to be called the 765LT) and an all-new Sports Series hybrid offering.
As seen here, the Verdant Theme GT by MSO sports a unique tri-tone paint job blending three different shades of green all with a satin finish. From front to back, the car sports Horsell Green, Arbor Green, and Steppe Green, all of which were specifically created for this car. McLaren says this is the most complicated paint job that has ever been created by MSO and the process of creating it takes over 430 hours.
Hand-painted Napier Green pinstripe accents were added to the body and the brake calipers while the MSO Black Pack gives the package some sterling contrast with the window surrounds, wheels and exhaust finished in gloss black.
The MSO division did not hold back on the interior as it has been completed in Dark Green, Jet Black, and Laurel Green leather with Laurel Green micro-piping contrasts and charcoal grey cashmere. MSO has been working on this cashmere offering for 18 months and this is the first time we have seen the offering for the GT.