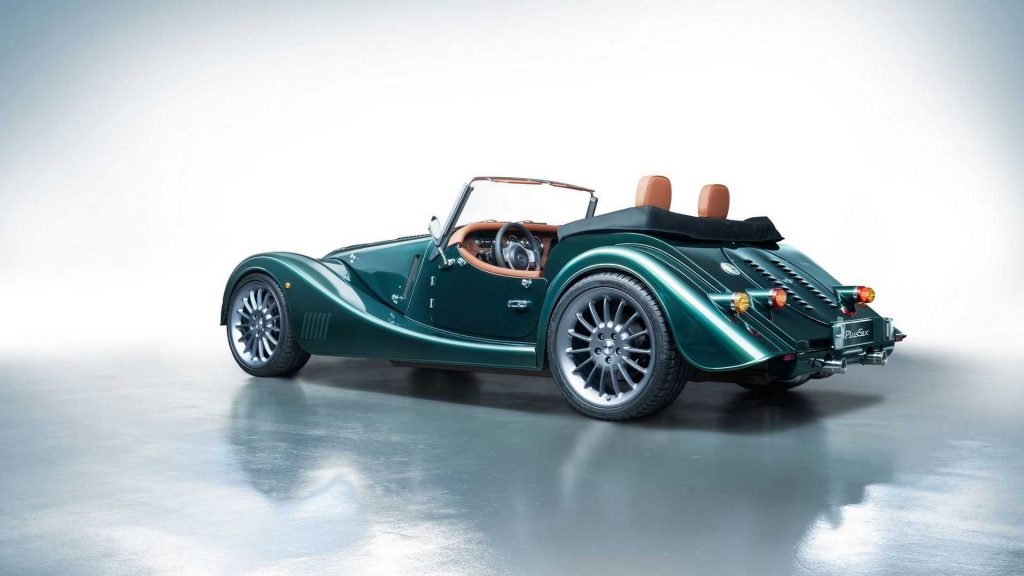 Morgan Motor Company is an automaker that is producing unique cars since 1910. Headquartered in Malvern Link, Worcestershire (United Kingdom), this British motor car manufacturer is owned by InvestIndustrial, an Italian investment group.
Morgan Motor Company produces around 850 cars every year and each of them is assembled by hand, which makes the cars distinctive from other carmakers.
They manufacture their iconic three-wheeler models until today. Also, they produce the Morgan 4-4 since 1936, which is the longest-running production car in the world.
The Beginning
The history of the Morgan brand began in 1906, when Henry Frederick Stanley Morgan decided to arrange regular bus services in and around Malvern Link, England. He opened his bus fleet and rented buses. After a while, engineer Morgan decided to build his car. Then, his friend Pete Stephenson, grandson of the famous inventor George Stephenson, decided to help him.
The first car was named the Morgan Runabout, and Henry Morgan purchased a 2-cylinder 7 hp Peugeot engine. The Morgan Runabout had three wheels: rear-wheel drive and front-wheel drive. The car received an independent spring-loaded front suspension that is still in use today. As it was lightweight, the two-seater Morgan Runabout accelerated as fast as other "fast" turn-of-the-century cars.
Three-wheeled Morgan in racing
In those days, a three-wheeled Morgan car was considered a sports car and participated in racing. Its characteristics were so great that even a special rule was introduced, according to which Morgan started behind the wheel of four-wheelers of the same class. 1933 was one of the most successful years for the company. In addition to many of the world records set by Morgan, the most famous and best-selling version of a three-wheeler with a 10 hp Ford engine and a flat radiator has been developed.
Henry Morgan, the company's founder, died in 1959. He was replaced by his son Peter, who led the Morgan team in 1962 and won the 24 Hours of Le Mans race. After this victory, the company was hit by a crisis, as Peter Morgan was categorically opposed to any change. Probably he did not want any innovations after the failure of the Morgan model with a glass-plastic body. Only 26 cars were sold, so Peter Morgan abandoned all modifications. For this reason, the installation of airbags in Morgan did not begin until 1998.
The Morgan MX4 tricycle won first place in the Cars of the Epoche 1 class in the Planet Classic 2005 classic car race on snowy Austrian slopes. More than 50 classic cars took part in the race, including the Alfa Romeo Giulia GT, Porsche 911 Carrera RS 2.8, Jaguar XK 140 OTS, Mercedes Benz 220 SE, and others.
The company is now run by the founder's grandson, Charles Morgan. The cars of this brand became the ultimate classics and now old Morgan cars can be found on reseller website.