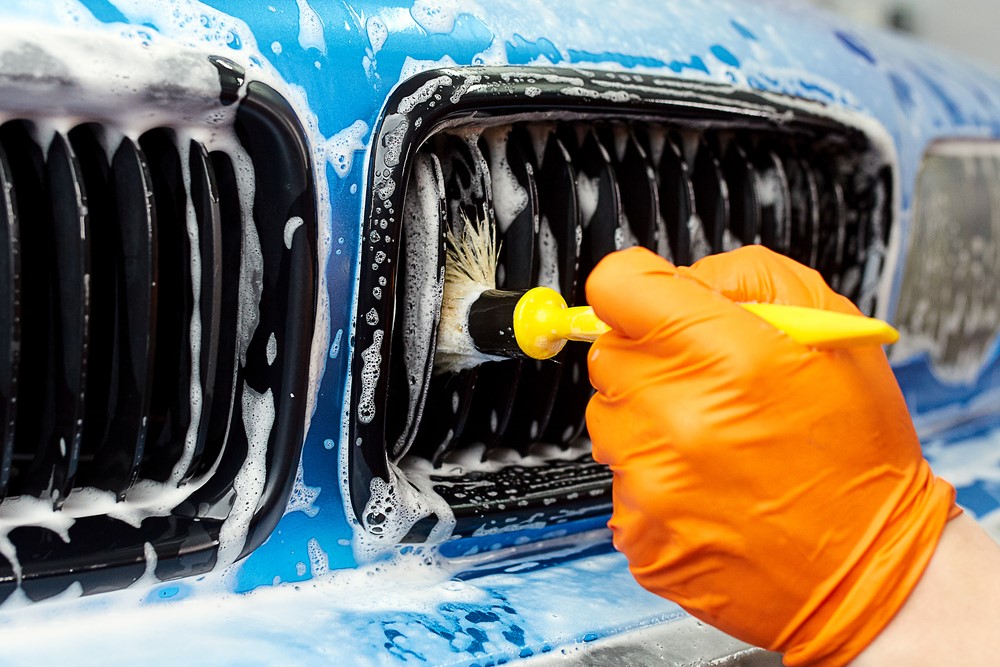 For the car lover, it is important to be knowledgeable enough about car detailing. This is all about maintaining the high-quality finish of the car through a series of concerted activities that are specifically designed to clean, restore, and apply finishing touches which would keep the car looks good as new.
In fact, car detailing is known to be an important aspect of car maintenance that would save you hundreds of dollars in expensive repairs. Though its true that DIY car detailing is possible, still letting experienced professionals do the job is strongly advised.
For these professionals, having the right auto detailing tools can help a lot. Detailing a car could be time-consuming, but with the right tools and supplies on hand, there might be a decrease in time and would add proficiency instead. Detailing the job is made easier by using only the best tools intended for the job.
Car Detailing Tools and Supplies
So, here are some of the most essential tools, supplies or products used for car detailing:
Towels and Sponges
Two of the most important tools needed are towels and sponges to start the job. Using sponge in cleaning the car exterior is ideal for working the lather on the surface because of its absorbent properties. But take note to use sponges on parts that don't easily get scratched.
For more delicate parts, using towels could offer a better solution to cleaning the car all-around. Towels are not just excellent for washing the car but are useful for drying too.
Professional Cleaning Products
To effectively clean every nook and cranny of the car, professional cleaning products also help a lot. Some of these include car wash equipment, soaps, car polish, sealants, wax, shampoos, and more. Look at the ingredients included in the formulation of the cleaning solution.
Cleaning products are tough on dirt and some other harmful particles present in and on your car but must be gentle enough not to damage its surfaces.
Leather Cloths
Indeed, professional detailers use only real chamois leather for various reasons. These are made from natural material which facilitates optimum absorbency. Often, they have super-absorbent properties and could dry any surface really quick.
Using these real chamois could help in keeping the surface integrity of the car. Actually, natural ones are made even softer and smoother as they get wet. Expect no light scratches or swirl marks on your car.
Wax and Sealant
There is a need for every car detailer to have a good car sealant and wax as part of auto detailing supplies. These two are considered to be the finishing touches after a long and tedious process of cleaning and restoring the quality of the car. A high-quality car wax offers superb gloss and shine and protects the surface of the car against dust particles, harmful UV radiation, bird droppings, and other debris.
And for long-lasting protection, there is a need for a premium quality paint sealant. These products are made of synthetic polymers giving the car its needed protection.
Car Vacuum Cleaner
This is one of the must-have equipment in terms of car detailing and could be utilized to clean the car's interior. A car vacuum cleaner has this ability to pull out even the most stubborn dirt from the car.
Pad Washer
These tools are like ordinary water buckets, yet they are integrated with features which allow you to wash, clean and dry the polishing and buffing pads.
Car Polisher
This one could improve the visual appearance of the car. With the use of car polisher, other supplies like wax and polish could be applied consistently and evenly throughout the car. The variable speed settings and the weight of this device are among the top considerations before professionals purchase them.
Air Blower
Since some water might be creeping into tight spaces and crevices, a detailing air blower is a must to have. The compressed air will push beads of water out the spaces to remove the trace of moisture. Also, it allows removing debris and dirt from electric contact points wherein you couldn't use water to clean the surfaces.
There you have it! These are the must-have tools and supplies for a car detailing job. Suffice to say, car detailing process is indeed more than challenging without the aid of these essential supplies. Restore the look of your car through car detailing offered by experienced and expert professionals!