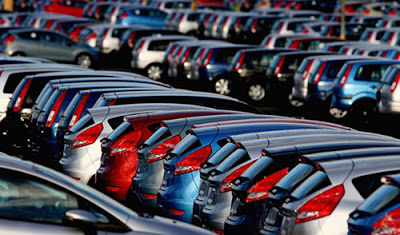 COVID-19 has changed a lot about our daily lives. Many of us either lost our jobs or now find ourselves working from home. Schools are closed, everyone is wearing a mask, and indoor dining still presents a risk. One thing that has really changed during this whole period is the car buying experience. If you're interested in buying a used car while COVID-19 is still around, here are some changes you'll want to know about.
Demand is Up
For starters, demand for used cars is on the rise. People are struggling financially but still need a reliable source of transportation. The solution is often a used car, which is typically cheaper than a new one. Add to this the government assistance checks people are receiving, and some people are now better able to afford a used car than they were before. This means if you find a used car that you like, you better be ready to purchase it right away, as it may not stay available for long.
More Interest in Extended Warranties
Because of an increase in financial insecurity, people are looking for ways to protect their investments. Many people decide that they are able to afford an additional small monthly payment each month if it means not having to pay an unexpected large out of pocket expense. This is where extended warranties come in.
Extended warranties protect your car past the expiration of the original warranty, covering the expense for any major repairs. Since used cars are more likely to break down, this is a good way to avoid financial hardships down the road. You can learn more about getting an extended warranty for used cars here.
More Shopping Online
COVID-19 has made walking around a dealership more dangerous. Therefore, more people are opting to do their shopping for a used car online. Thankfully, there are plenty of websites where you can browse through used cars and see what's available without having to leave your home. You can even browse the inventory of many dealerships, seeing if they have a few options that you like. Then, once you've decided on a car you like, you can head to the dealer and spend less time there.
Fewer Dealership Hours
However, before you head over to the dealership, you should check to make sure they are open. Many dealerships have had to cut back on their hours due to their own financial troubles. You may find that your local dealer is now only open on the weekends, at night, or by appointment only. A quick call to the dealer you want to visit, or checking out their website, will let you know if they are open before you make the drive over there.
Flexible Payment Options
To help out buyers, many dealers are offering flexible payment options. The goal is to help you afford a used car, no matter what your financial situation is. For example, some dealerships may allow you to postpone your payments, so that you can get a car now but wait to start paying it off. You should talk to the dealership about what type of payment options they offer – you may be surprised at what's available these days.
Better Financing Options
Finally, if you plan on getting a loan to pay for your used car, now is a great time to do so. The Federal Reserve has kept interest rates low in an effort to stave off a recession, meaning the rates on your car loan will be lower than normal. This will make it easier to pay off your loan each month and you won't have to pay as much by the end of the loan.
As always, though, you should explore different financing options. The dealership will have a bank that they work with, but you don't necessarily need to go with them. You should get a quote from your bank, or even better, your credit union. Find the most competitive offer, then go with that.
You Don't Have to Put Buying a Used Car on Hold
Even though times are tough, it's still possible to get yourself a great used car. You may have to tweak your normal buying habits since you can't spend an afternoon wandering around a dealership, but you can still learn all you need to. And between available payment options and great financing rates, now is a great time to consider getting a used car despite everything else that is going on.
Do You Want to Sell Your Used Car?
If you're looking to Sell Used Cars for Cash Sydney wide, you can reach out to Metro Car Removal. We at "Metro Car Removal" can offer you maximum dollars up to $7000.