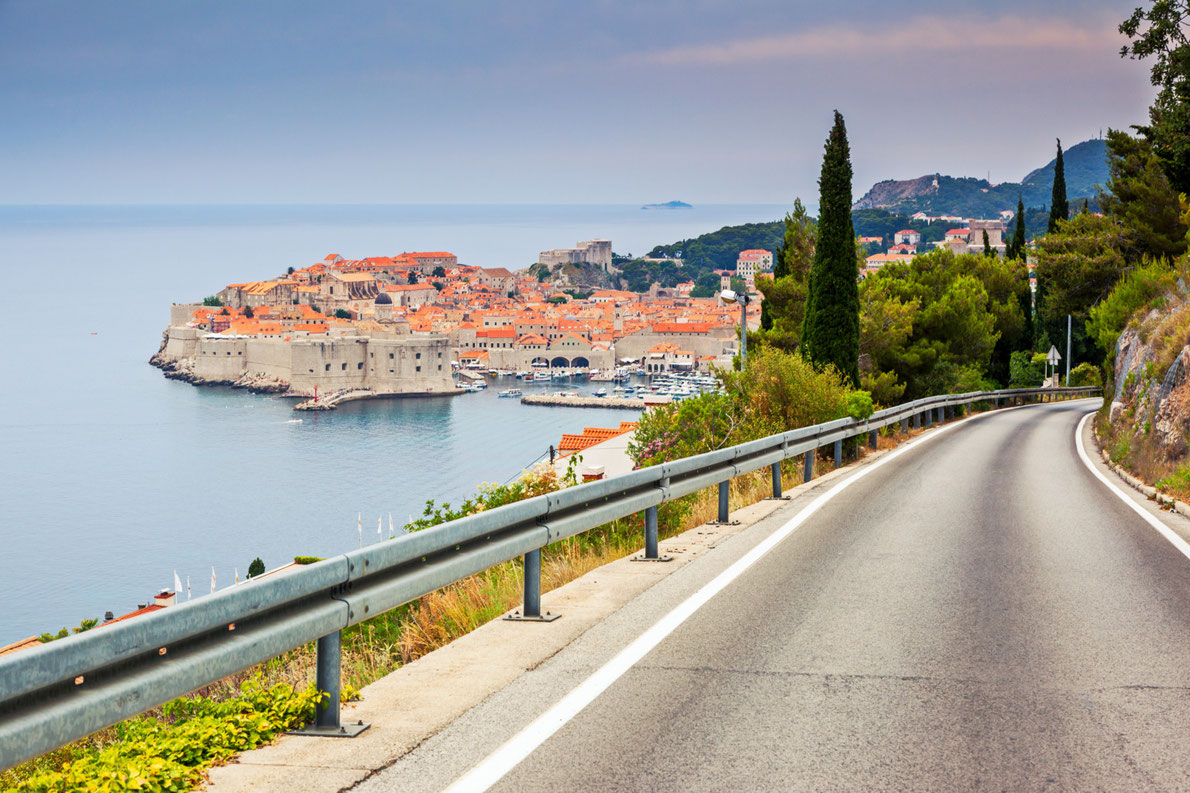 If you've invested in a new car over the last 12 months and wanted to take it out on the open road, then you've probably been a little disappointed.
With travel restrictions in place it's been almost impossible to enjoy a long European road trip. However, 2021 could be the year for you.
So, it's time to start planning.
Across Europe, there are dozens of incredible road trips to be enjoyed and here at Zero2Turbo, we're beginning to wanderlust about where we want to put our foot down over the next 12 months.
Below you'll find our favourite road trip destinations in Europe and where you should certainly be thinking of…
French Riviera
If you're looking for something a little bit special, then St Tropez to Monte Carlo is certainly the one. It's opulence to the core and what better way to finish than in the Monte Carlo Casino.
Of course, forget about cars, you need to know your stuff first.and that means polishing your roulette and blackjack skills. There are plenty of ways to do that, but with restrictions in place at the moment online is your best bet. There are plenty of casinos online or bookmakers that offer casinos too. Betfair bookies offer a wide range of games and a decent welcome bonus to get you started, allowing you to build your confidence on all the table games to end your road trip in style.
The road trip itself starts in St Tropez before moving through the Cote d'Azur, ticking off places such as Frejus and Nice. Nice is the perfect stop off point and is a beautiful city with gorgeous sunshine and tons of fine dining, exclusive bars and exciting seafront roadways.
Then it's just 13 miles to Monte Carlo and a place perfect for showing off your car. It's the home of the rich and famous and you'll see supercars galore, alongside yachts, fancy shopping and much, much more.
Of course, it can all be capped off with a win in the casino too!
Paris to Berlin
Stayin inland, you can enjoy the Paris to Berlin road trip which touches on tons of great cities. There's culture, beautiful scenery and plenty more too, with stop offs generally found to be in Bacharach, Leipzig, as well as Luxembourg City, a quaint little capital that you really must see.
Leipzig is also well worth getting out of the car for and is an up-and-coming city famed for its more hipster culture and great beer. Many have labelled it the new Berlin and it's difficult to argue with that.
The hills of Champagne and Reims are also picture perfect, with a stop off for a champagne tour a good way to spend a few days, while Nuremberg and Heidelberg are also worthy stop offs, alongside Bacharach, a medieval town known for its Riesling.
Bilbao to Bordeaux
Bilbao is a cultural hotspot in northern Spain and this week long road trip is one of the very finest for sun, sea and great food.
From Bilbao you work your way along the coast to San Sebastian, which is world famous for its sensational tapas and seafood, before heading further south as you explore the intriguing and jaw-dropping Pyrenees to Pamplona. You could of course time that with the famous Bull Run, before climbing the Roncesvalles Pass and heading back for the coast and the Bay of Biscay.
St-Jean-de-Luz is usually a popular stop off point at this point, while Biarritz is the more glamorous choice with its stunning resorts and fantastic beaches.
From there it's on to Bordeaux, where a glass of wine will certainly be awaiting.