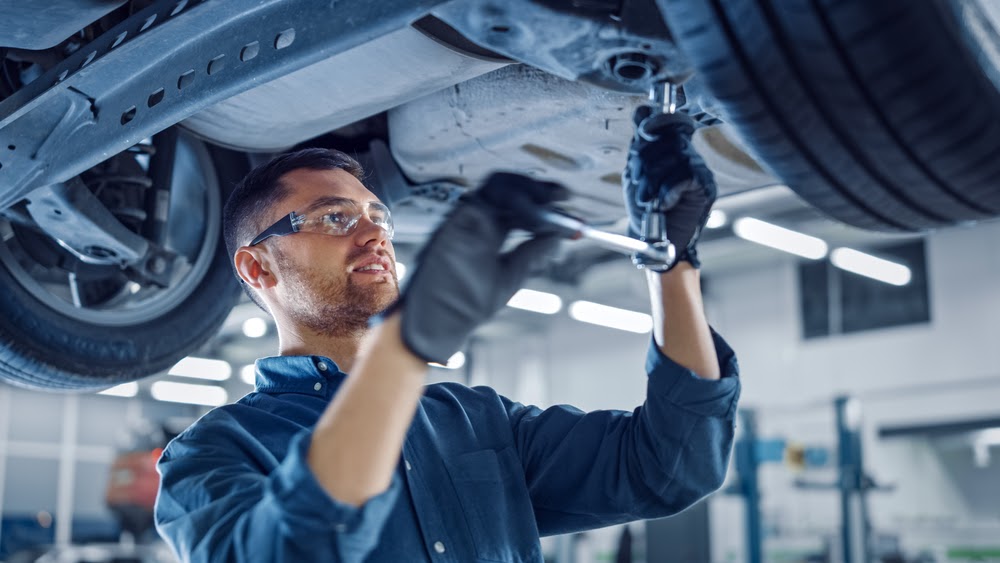 Nowadays, we all rely on our vehicles more than we might care to admit. A lot of the time, we don't even realise how important they are to our lives until they suddenly stop working. When your vehicle lets you down, naturally, you will want to do everything that you can to get it back on the road as quickly as possible. Having a trusted mechanic in Airport West that you can turn to in your time of need is crucial in ensuring you experience minimum disruption to your day and that you can get back behind the wheel as soon as possible. 
While there are countless mechanics and garages that you can choose from, to ensure that your vehicle is properly looked after, you need a mechanic with a solid reputation. When you are choosing a mechanic to repair and maintain your vehicle, it's important that you select the right person for the job. With an experienced, highly skilled and reputable mechanic to call when there are problems with your vehicle, you can enjoy a little more peace of mind, knowing that the work will be done to the highest standard possible. 
Let's take a look at a few signs of a good mechanic that you should keep an eye out for when to ensure you make the right choice the next time you have an issue with your vehicle. 
Honesty And Trustworthy
One of the key things you should always look for when you are hiring anyone to do any type of work for you is honesty and trustworthiness. While there are no real ways to measure this, you should trust your gut feeling. If you don't think that the mechanic you are dealing with is honest and you cannot trust them, then don't hire them to work on your vehicle. 
Glowing Reviews
Whether you ask friends, family, or colleagues for recommendations of a good mechanic they have worked with, or you spend some time reading online reviews, it's important that you take the time to research a mechanic before hiring. If they have positive Google reviews, great feedback on Facebook or someone you trust recommends a mechanic, this is usually a good sign they are good at what they do.
No Upfront Quotes
A quality mechanic will never give you a quote without first examining the issue. If you call a mechanic and they say they will fix your car for $500, it might be wise to look elsewhere. The best mechanics will want to see the problem before giving you a price. Likewise, mechanics that offer cheap services are also often best avoided. These cheap prices are typically a means of luring you in for the initial service, after which the bill will magically increase drastically. These are tactics that a good mechanic will never use. 
They're Busy
Just like it's difficult to get a table at a good restaurant, you might need to wait a day or two for a good mechanic to have time to see you. While this might initially seem like a negative, the truth is that if a mechanic is busy, it means they are in high demand. Sought after mechanics are popular for a reason and choosing a busy mechanic is always better than choosing a mechanic who has all the time in the world to see you. 
Hire A Mechanic That You Believe Can Give You The Best Value
When you're choosing a mechanic, you need to ensure that you get the best value for your money. A good mechanic will never be the cheapest but they are typically not the most expensive either. Finding a mechanic with a solid reputation at a fair price is the key. Once you find a mechanic that meets these criteria and those outlined above, you can be sure that your vehicle will be in safe hands moving forward.