If you own an older vehicle, you probably already know how challenging it can be to make the vehicle run smoothly. And if you don't have the know-how regarding vehicles and their many components, then you may be stuck. But, don't worry because we have written this article to help you. Here you will find tips and tricks that will help you maintain your older vehicle and avoid common vehicle problems others tend to run into.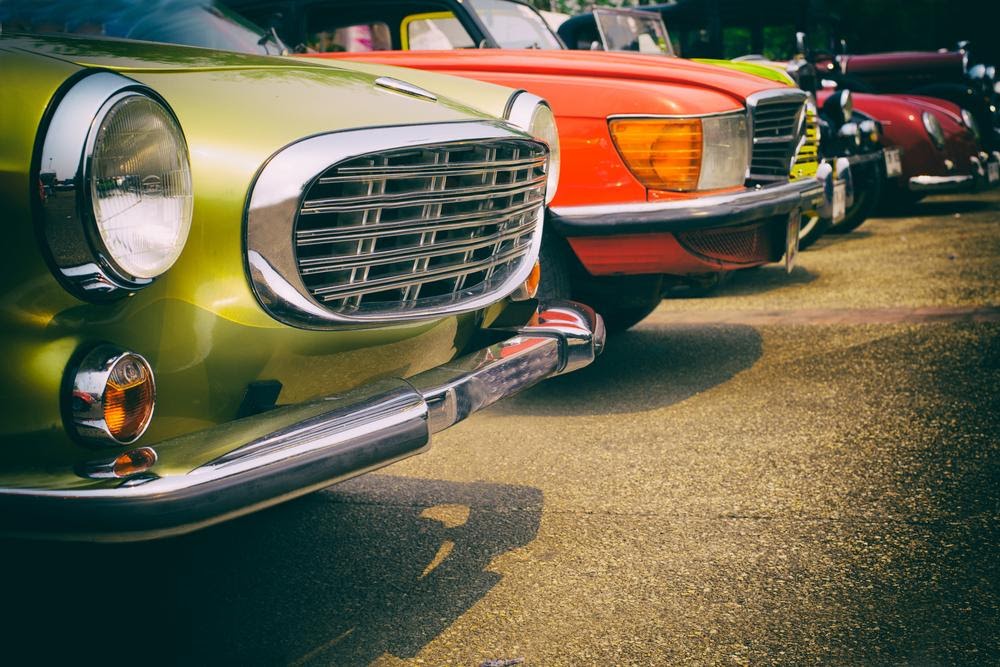 Read on and find out how you can maintain your older vehicle.
Engine
Your vehicle works because the engine works, and to keep the engine in working condition; you have to feed it with engine oil. The engine oil will ensure that all the components of the engine are well lubricated, they don't heat up, and everything runs smoothly.
Change the engine oil on a regular basis; it is recommended to change the oil after every 5000-7000 miles. When you change the oil, also remember to change the oil filter.
The oil filter is an important component because it catches dust and debris floating in the oil and prevents them from being circulated in the engine.
Another important component of the engine is the air filter. The engine requires constant air flowing into it for combustion. This is the process by which fuel is burnt, and power is generated to move the vehicle. Check the air filters to see if they are dirty and replace them accordingly.
Old engines also need their spark plugs, spark plug wires, and distributor caps changed. This is something that your mechanic will do for you, so make sure to get these components inspected.
Battery
The battery terminals and the battery itself need to be inspected regularly in an older vehicle. When inspecting these components, you're looking for whether the terminals and cables have succumbed to corrosion or not. Check the battery fluid levels, and ensure they are topped up regularly.
If you notice that the terminals have rust and corrosion, you can always use a rust converter. A rust converter will change the rust into a material that can then be easily removed using sandpaper. Buy the best rust converter to deal with corrosion and rust problems in your vehicle easily.
Cooling System
Older vehicles have a tendency to overheat; this is because the cooling system hasn't been maintained properly. If you haven't regularly checked the cooling system, you too will run into an overheating episode.
There are two things to look out for when taking care of the cooling system: checking the coolant levels. And secondly, look out for leakages.
Tires
Tire maintenance is key to safe driving. Always check the air pressure in your tires; depending on the requirements set by your car manufacturers, make sure the pressure complies with the requirements. 
Also, check the tire treads. The recommended tread is 1/8 of an inch. The best way to check this is by using a quarter. Place the quarter in between the tread upside down. If Washington's head is completely hidden in the tread, then your tires are fine. However, if the head is visible even a little bit, you need to change your tires.
Change Belts And Hoses
An important part of caring for an old vehicle is to change the belts and hoses. Belts and hoses deteriorate over time and need to be replaced, especially if your belts have never been changed before. If they break, the damage would be severe, and the repair costs would be far greater than what it would cost to change the belts.
Fluids
Regularly get your vehicle's fluids checked. This will include brake oil, transmission fluids, power steering fluid, and differential oil. These don't need to be checked often when you've bought a new car, but it is important to check these fluids and keep them at their optimum levels with an older vehicle. So, whenever you're at the service station, ask your mechanic to check these fluids as well.
Wheel Alignment
Get your wheels aligned every couple of years; if your wheels aren't aligned, then it can lead to uneven wear on the tires and put added stress on the suspension. This will also affect your car's mileage, and you'll be losing money on fuel.
When getting your wheels aligned, ask the mechanic to inspect your wheel bearings as well. Wheel bearings tend to give problems in older cars. It is better to get them inspected and replaced immediately.
Water Pump
A water pump ensures that the coolant is circulating through the engine and keeping it cool. In older vehicles, the water pump may become faulty and will need to be replaced.
As a rule of thumb, you should replace the water pump after 90,000 miles if it hasn't already given you problems.
Replacing fuel line
An older vehicle may have cracking fuel lines that will leak fuel. If this isn't inspected and taken care of soon, it can be a huge fire hazard and can lead to a lot of damage. If you notice leakage, get it inspected and get your fuel line replaced after 10,000 miles as a rule of thumb.
Wiper Blades
Replace your wiper blades on a regular basis. Older wiper blades will not be helpful in clearing up your vision during rain and can be a cause of reduced visibility. Old wiper blades also become stiff and cause scratches on your windshield.
Constant Velocity Joints
This is for front-wheel-drive cars; if you hear a clicking sound when making a sharp turn, this means that your CV joint needs to be replaced. This occurs mostly in older vehicles that are front-wheel drive.
Conclusion
We hope this article has given you enough knowledge about how to maintain your older vehicle. It may seem like a lot of work, but if you can check off all the points we have listed above, your car will run smoothly and give you those new car feels you desire.