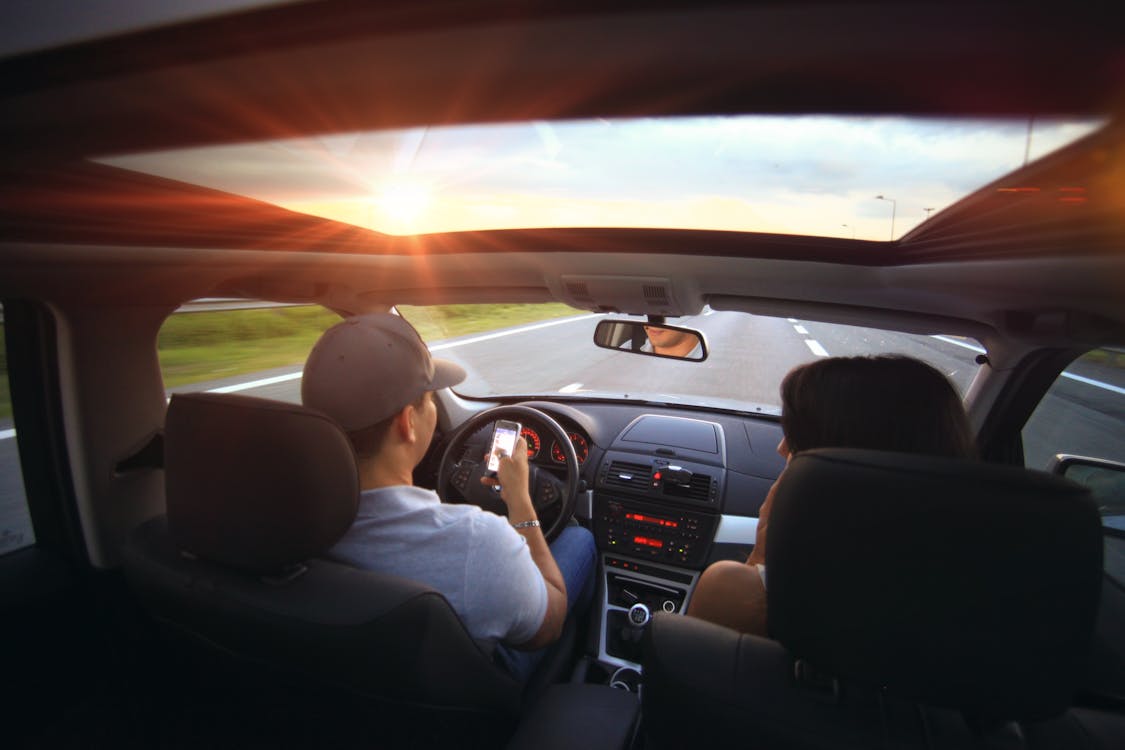 When you picture someone that is distracted driving, you likely envision someone texting on their phone. While that's certainly a form of distracted driving, there are many other reasons that a driver may not be paying full attention to the road ahead.
Distracted drivers are the cause of numerous accidents every year. There are four major types of distractions for drivers on the road. Here's more about them and the dangers they pose for everyone. 
1. Visual Distractions
As the name implies, a visual distraction is something that would take your eyes off the road. You may look away when changing the radio station, or check street signs as you pass by when searching for an address. It's important to always keep your eyes on the road ahead to avoid a collision.
2. Auditory Distractions
Auditory, or sound distractions are also disruptive on the road. These loud and distracting sounds may come from within the vehicle, such as loud passengers or music. Auditory distractions may also be outside the vehicle, perhaps in a construction zone, causing you to look away from what's ahead.
3. Manual Distractions
When you're in drive, you should always have your hands on the wheel. Removing them is a manual distraction, such as if something falls off your passenger seat and you reach to grab it. Horseplay, connecting phones to the car, and changing music are all prime examples of these types of distractions. By not holding the wheel while the car is in motion, it could cause a driver to lose control.
4. Cognitive Distractions
When something takes your mind off of driving, it's a cognitive distraction. You may be deep in thought about your presentation at work, daydreaming about a vacation, or even arguing with one of your passengers or someone coming through your hands-free communication on the phone.
Texting: A Driving Distraction That Straddles All Categories
Texting encompasses all four of these types of distracted driving. If you respond to a text, you may look away from the road, take your hands off the wheel, engage the auditory components of your phone, and stop thinking about driving.
Every second counts when you're driving. If you spend five seconds texting while driving, at a rate of 55 miles per hour, you could cross an entire football field. Roughly 3,000 people die every year due to a distracted driver.
What Should You Do If You Were in an Accident with a Distracted Driver?
Accidents can happen in an instant. According to Casares Law, LLC, if another driver crashed into your vehicle and they were distracted, you could have their cell phone records examined. This would determine if the other driver was texting and driving.
When an accident isn't your fault, it's important to hold negligent drivers responsible for their actions. Their carelessness shouldn't be the reason why you get saddled with debts for property damage and medical bills. Consulting with a car accident lawyer can help you determine your next steps.