Salvaged and rebuilt title cars often grab the attention of budget conscious car shoppers. Consumer purchasing power is down with high interest rates and inflation, having many shoppers consider cheaper options. Vehicles with a salvage or rebuilt title are often thousands of dollars below market price. However, these titles come with a catch- the car's history. Find out if these not-so-clean titled cars are safe to drive.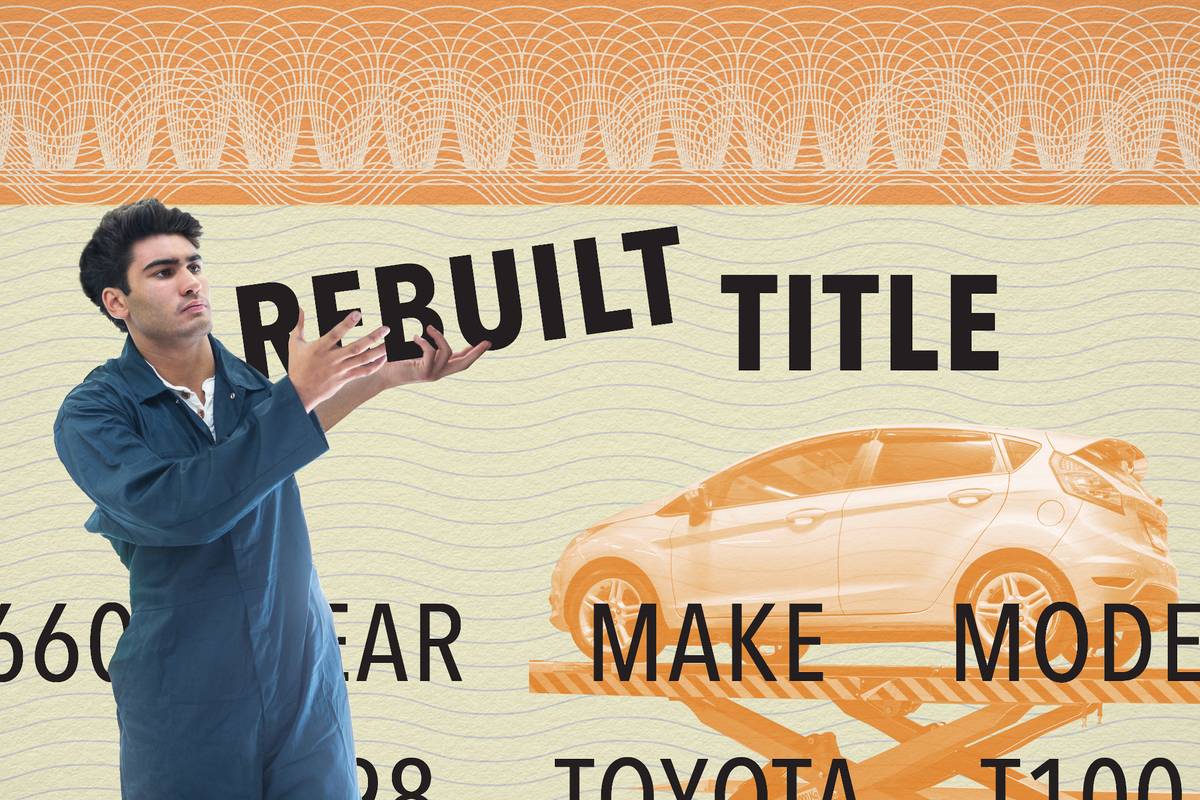 Defining a Salvage Title
A car is branded with a salvage title when it has sustained significant damage, usually to a car accident. Salvage titles are given to cars when insurance companies consider them a total loss, or, when the cost of fixing the car is higher than what the car is worth. After sustaining the damage, the cars are usually sold at an auction.
Other Reasons a Car May Become Salvage
Besides a car accident, a variety of reasons can lead to a car earning a salvage title including:
Defining a Rebuilt Title
On the other hand, a rebuilt title is given to a vehicle that was previously a salvage title, but has gone through rigorous repair to be roadworthy again. Additionally, the vehicle must pass inspection in order to earn a rebuilt title. 
In spite of passing inspection, it's important to remember that the quality of the rebuilding process can significantly impact safety.
Safety Concerns
The safety of salvaged and rebuilt titles is a valid concern. These vehicles typically have a history of damage and there's a chance that some issues may not have been adequately addressed. A car can look brand new from the exterior but have underlying mechanical and safety issues. Some common oversights include a misaligned frame, faulty airbags, and electrical system issues.
If you get into a car accident due to the condition of your car, you may be held liable for any damages according to the Ontario car accident attorneys at Rose, Klein & Marias. 
Other Considerations
Legal Regulations
The laws regarding salvage title vehicles vary state by state. There are a number of jurisdictions that have strict regulations that must be followed before a vehicle is roadworthy again.
Insurance Considerations
Many insurance companies are reluctant to provide coverage for salvage and rebuilt title vehicles. In many cases, rates are higher than a clean titled vehicle, mitigating some of the savings of purchasing a salvage or rebuilt car. 
Resale Value
The value of these vehicles go down faster over time than a clean-title option. Potential buyers should keep in mind that they may not make their money back from their initial investment if they choose to sell. However, keeping a well documented history, proof of quality repairs, and passing safety inspections can help positively influence resale value. 
Tips for Buyers
Buyers in the market for salvaged or rebuilt title cars should research the car's history, get a professional pre-purchase inspection (PPI), and test drive the car to ensure there are no serious issues. It can also be beneficial to get a vehicle history report to better understand the damages sustained over the life of the vehicle.
A Cheaper Alternative With Some Strings Attached
Salvaged and rebuilt title vehicles can be safe to drive, but their level of safety largely depends on the quality of the repair work and thoroughness of inspections. Some of the savings are offset by lower resale values and higher insurance premiums, but may be a worthwhile option for those looking to save some money. If you choose to buy a salvage or rebuilt title car, be sure to take the necessary steps laid out in this article to ensure your ride is safe.