When it comes to selling your car, maximizing its resale value is a top priority. Whether you're planning to upgrade to a new vehicle or simply looking to get the best return on your investment, there are various factors to consider.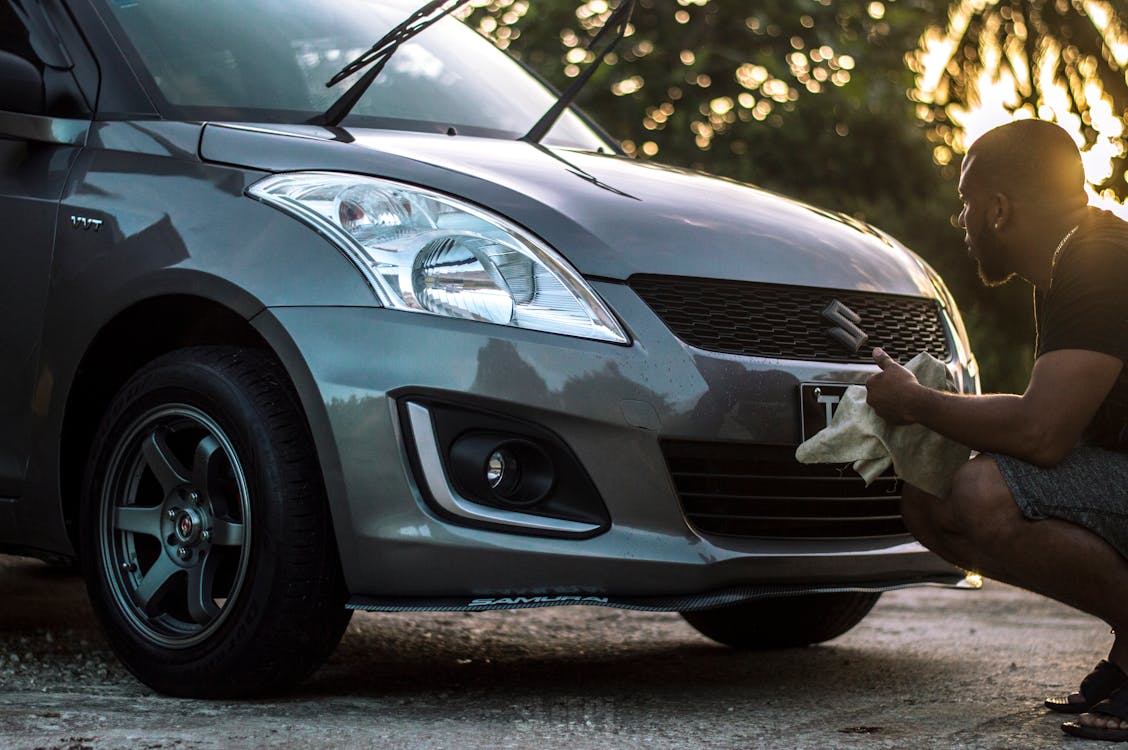 We will explore key strategies and components that can help increase your car's resale value. From maintaining a well-functioning exhaust system with components like flexi pipes and catalytic converters to enhancing your vehicle's aesthetics with sidesteps, we'll cover it all. Get ready to unlock the potential for a higher resale value with these essential tips.
Regular Maintenance and Service History
Keep up with Maintenance
Regularly service your vehicle according to the manufacturer's recommended maintenance schedule. This includes oil changes, filter replacements, fluid checks, and overall inspections. A well-maintained car demonstrates reliability and can significantly impact its resale value.
Maintain Service Records
Keep detailed records of all maintenance and repair work performed on your vehicle. A complete service history indicates that the car has been well cared for and can provide potential buyers peace of mind.
Exterior and Interior Condition
Cleanliness and Detailing
Regularly wash and wax your car to maintain its exterior shine. Pay attention to the interior as well, keeping it clean and free from excessive wear and tear. Consider professional detailing to enhance the overall appearance and appeal.
Address Minor Cosmetic Issues
Repair or touch up any minor cosmetic issues, such as dents, scratches, or chipped paint. These minor fixes can make a significant difference in the overall impression of your car's condition.
Upgraded Components
Exhaust System
Ensure that your car's exhaust system is in good condition, including components like flexi pipes and catalytic converters. A well-functioning exhaust system not only helps reduce emissions but also demonstrates that the vehicle has been properly maintained.
Sidesteps and Exterior Enhancements
Consider adding sidesteps or other exterior enhancements that not only improve the aesthetics but also provide practical benefits. These additions can make your car stand out and appeal to potential buyers looking for convenience and style.
Maintenance of Mechanical Components
Engine Performance
Regularly service and maintain your car's engine to ensure optimal performance. Address any engine-related issues promptly and keep records of repairs or upgrades performed.
Suspension and Braking System
Maintain the suspension and braking system to ensure a smooth and safe driving experience. Replace worn-out components as needed and consider upgrading to high-quality parts when applicable.
Documentation and Presentation
Gather Important Documents
Compile all relevant documents, including the car's title, registration, and any warranty information. This demonstrates transparency and gives potential buyers confidence in the transaction.
Presentation
When listing your car for sale, provide accurate and detailed descriptions, highlighting its features, maintenance history, and any upgrades or enhancements. Include high-quality photographs that showcase the vehicle from various angles.
Pricing Strategy and Market Research
Set a Competitive Price
Conduct thorough market research to determine the fair market value of your car. Consider factors such as age, mileage, condition, and comparable models available for sale. Setting a competitive price can attract more potential buyers.
Value-Adding Options
Research popular features and options that buyers look for in your car's make and model. If feasible, consider adding value-adding options such as navigation systems, upgraded sound systems, or safety features to make your car more desirable.
Conclusion
Increasing your car's resale value involves a combination of proper maintenance, attention to detail, and strategic enhancements. By following the strategies outlined, you can position your car as a well-maintained, visually appealing, and desirable option for potential buyers. Increasing your car's resale value is an investment in both time and effort, but the rewards are well worth it. By presenting your car in its best possible condition, you increase the likelihood of attracting potential buyers and negotiating a higher selling price. So, follow these tips, put in the necessary work, and get ready to maximize the resale value of your beloved car.