Before we start shouting at the title of this post, the Lamborghini would dominate a M5 always but in this case it resulted in the Lambo being worse off when they decided to have a dice. Someone witnessed the M5 being chased by the Murcielago after they both left the 2011 SuperGT race at the Sepang International Circuit in Malaysia. Further ahead they came across what was the end of the race. Especially for the Lambo. By the looks of things, the Murcielago driver clipped the rear of the BMW and completely wrecked his beautiful supercar. The M5 seems to have only sustained minor damage in comparison to the write off of a SuperVeloce. Sad end to one of my favourite cars of all time…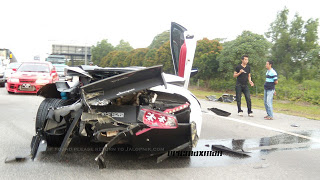 Sad sight!!!!
Minor damage on the rear bumper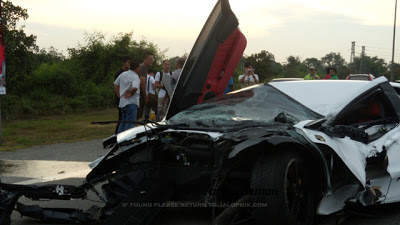 Badly wrecked, must have rolled?