I smiled the second I saw the first picture of the R8 Spyder GT. Wow does it look good. The colour only but enhances it for. A light silvery blue just makes the car look AWESOME! Most of the features that were present on the Coupe version have been directly put onto the Spyder. They managed to remove 85kg off the total weight which was achieved by replacing lots of panels and pieces with Carbon Fiber Reinforced Plastic.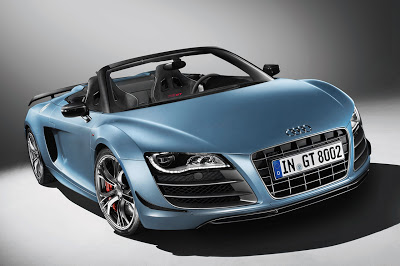 Twin lip carbon front spoiler… Looks hungry!
Where it differs is the front lip spoiler (dual type), bigger rear diffuser which looks fantastic, carbon fiber winglets on the front bumper and dark LED taillights. The power matches the coupe with 560hp and a claimed 0 to 100km/h time of 3.8seconds. As it is the GT version, production is limited to 333 units and the price tag will be astronnomical in the region of R3.2million. Put it this way, if I had that kind of money and wanted an R8. There is no doubt in my mind that this would be the one for me and in this spectacular colour (
https://helmii.com
).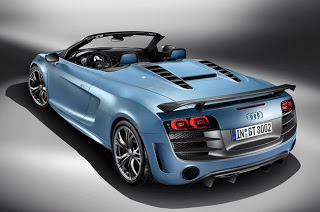 Big diffuser and wide open tailpipes…