The German tuners who have developed some of the most insane BMW's in the past have gone and give then BMW M3 GTS a tune up. G-Power has gone and developed a supercharged V8 that puts out a scary 720hp. That is 20hp more than the top of the range Lamborghini. With 700Nm of Torque, it rockets the car to 100km/h in 3.7seconds and on to 200km/h in only 9.5seconds. Terminal velocity is reached around 330km/h which I think is fast enough in a M3.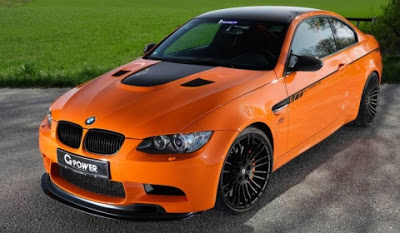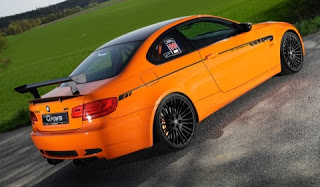 Large aerodynamic upgrades all made from carbon fiber reduce the weight of the car and drastically increase the downforce. To be specific, it offers a carbon front spoiler for more downforce and includes a three-piece carbon rear spoiler which increases the downforce on the rear axle.
An extract remarks a north.