There has been this new craze popping up all over the car world and for once it is really one that I enjoy and truly love. You see I am a 80's baby and there are only a few 80's car models that were truly beautiful. The Ferrari Testarossa comes to mind but then it all goes south…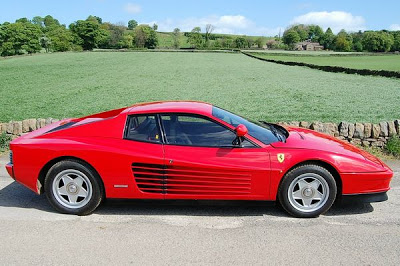 Beautiful Testarossa
Now I can safely say that the good car years are coming back in the shape of old models being revived and even in some instances even improved. The new SLS Gullwing, Camaro, Mustang, and then the awesome GT40, this is really one car craze that is making me a very happy car lover. Click read more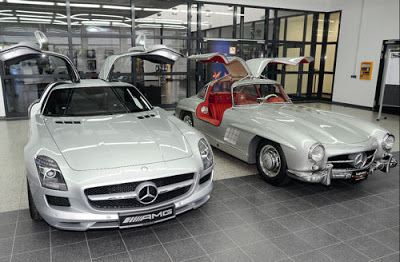 SLS – Young and Old
The style of the old classics in the new bloodline is working and working well even if you look at the sales of these cars and that makes me truly happy living through this period of revived cars. But then there are cars that I just don't want them to do again like the epic Jaguar E-type (the most beautiful car of all time according to me) I really don't think they can capture that beauty again in a reincarnation and remember that was a spur of the moment design for Jaguar. I know there are going to be more attempts recreating these classics and there will be some bloopers but hey that is normal for someone to stuff up something because that is part of car physics design.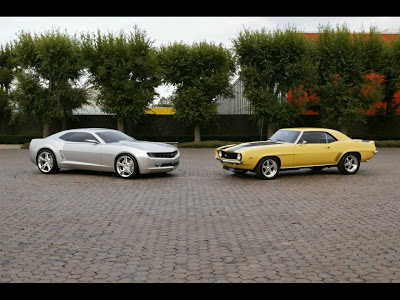 Camaro – Young and Old
Cars that I also don't think will go down well is the Citroën 2CV but will be cool though is a DeLorean remake or on the other hand that could also be a recipe for disaster.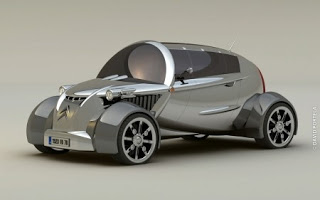 Citroen C2V Concept
The problem that I see with these cars is that they have to comply with the safety of the generation and all the comfort features that just have to be there. This increase the weight and changes the whole feel of the car, a good example is the Golf MK1 GTi that car had massive character but the new ones just don't have that aura about them the same goes for the new Mini…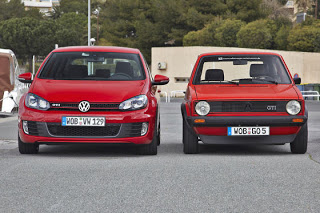 Golf GTi – Young and Old
Let's hope this car craze keeps on going for a while. I guess what I am trying to say is that Die Hard 1 was better than Die Hard 4 but then again Bad Boys 2 was better than the first one, there are still recipes that work and others that clearly do not.
If you would like to talk with Jacques directly contact him
here