And the young German has done it! The youngest ever double champion. He managed to break the record by just under a year and snatch it from Ferrari front-man Fernando Alonso. It adds to his achievements as the youngest champion, pole starter, race winner and podium finisher. Congrats you little demon!!!! What a driver!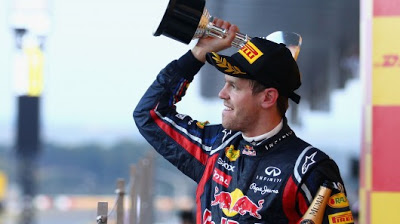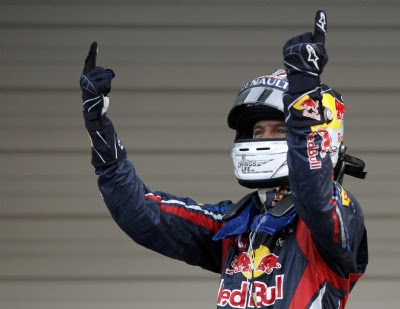 "Thank you so much every single one of you, we took nothing for granted. We did it," said the fifth-youngest driver in the field sobbing in his helmet on the slowing down lap.
"It's been such a long year and a fantastic year – and the good thing is it's not over yet.
"It's great to achieve the result we set ourselves."
"My target wasn't one point but the optimum. To win the world championship here is pretty special."
"It will take a bit of time to sink in."
"With a less dominant car than last year we were able to do a very good job."