>If you already have car insurance, you might need to alter its terms part way through the year. For instance, you could decide to change cars (because yours has failed its MOT, or because you need a car that's more economical to drive), or perhaps you feel you need more or less cover (perhaps you have decided to switch from fully-comprehensive to third party only, or vice versa). Maybe you just want to add another driver to your policy – perhaps your partner has moved in or has scrapped their car, or it could be that your teenage child has passed their test and wants to share your car!
You might also need to make a policy change if you're planning on driving abroad this year, if you haven't already asked to be covered for such trips when you took out the policy originally.
If you do need to make a change to your policy it is quite normal to have to pay an administrative fee, and your premium could be affected by increasing or – just possibly – decreasing. If you are planning to add a teenager who has just passed their test, or are changing to a car with a large engine and massive horsepower, expect to have to pay a good deal more than you have previously.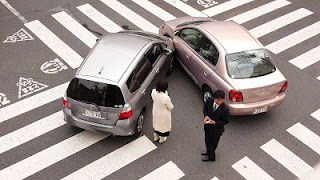 If your circumstances change or you want to change your policy for one of the above reasons, you must inform your insurer so that they can immediately assess the nature of any change in the level of risk that is involved in insuring your vehicle. That's how insurers calculate their premiums; after all, by establishing how likely it is that you will make a claim against your policy (by looking at factors such as your age, experience, area in which you live, type of car you drive, and so on).
If you make any major changes to your car, you must inform your insurers, too, even if you wouldn't immediately think that changing your car's colour or adding a sound system could result in a change to your cover. Similarly, being convicted of a motoring offence will usually lead to an increase in your premiums but if you don't tell your existing insurers and subsequently have to make a claim, your insurance may be invalid.
When you contact your insurer to make alterations to your policy it can take a few days for the new level of cover to take effect. If you are insured with Swiftcover, though, any changes would take immediate effect and amended policy documents would normally be available to download there and then.