Today's cars are loaded up with high-tech gadgets and features. You can use GPS features to avoid getting lost, rear-view cameras to assist with parking the car, and touch-screen features to navigate your shiny new infotainment system from the driver's seat. Reading performance car reviews can keep you on top of the latest technological features. Yet on top of this, there is a seemingly unlimited array of gadgets you can buy to enhance the driving experience. The following are a few of the top contenders from this past year.
Viper SmartStart
The market is loaded with smartphone apps that can help you park your car with greater accuracy or sync up your various media outlets. The Viper SmartStart is one app that will be useful for anyone leaving in a cold climate. This allows you to start your car remotely, so that you can give it time to warm up before you hop in. You can also lock and unlock your doors at a distance or execute other basic commands, using a Bluetooth connection. The latest Viper SmartStart version is integrated with the iPhone's Siri voice command system, so you don't even have to press a button to start your car.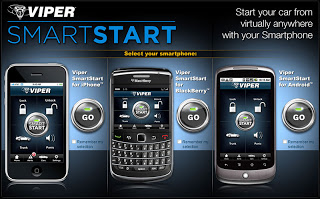 Autonet Car Router
Do you need WiFi on the road? No matter how remote your location, you can turn your car into a WiFi hotspot, using the Autonet Car Router. This is a useful device for anyone who has to conduct business while travelling, or simply wants to keep passengers entertained on long road trips. Your kids can fire up their laptops from the backseat and have a clear WiFi signal, reducing bickering.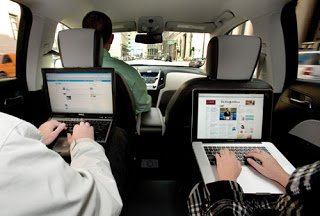 Garmin nüLink 2390 PhotoLive
The latest car news offers an array of SatNav innovations. Want to take the power of satellite navigation a step further? This handy device syncs up with traffic cameras to offer you real-time views of the road ahead as you drive along. You'll be able to avoid traffic snarls and make better time on your journey.
FLIR Pathfinder
There are a number of luxury vehicles that come equipped with night vision. If you have a more budget-friendly car, you can add this touch of luxury with a FLIR Pathfinder night vision camera. This improves visibility for driving along stretches of road with inadequate lighting, and can greatly enhance your safety when driving at night. The camera mounts easily to the exterior of the car, with the interior display connecting to the dashboard.
Car Video Recorders
Airplanes come equipped with a black box to record what happens in the event of a crash. Should you find yourself in a collision, it's helpful to install a car video recorder to obtain an accurate record of the events. Recording devices such as the Prestigio Car Video Recorder offer a wide-angled, high definition road view and are useful for insurance purposes.
As drivers become more tech-savvy, they have higher expectations for their auto gadgets. Expect to see even greater innovations at lower prices as the auto industry moves into 2013. And if you`re looking for an affordable car with plenty of gadgets including Bluetooth and USB slot, you might consider reading some Hyundai i30 reviews.