Insane Oakley Design Aventador LP760-4 Has Gold Flakes in Paint
This absolutely insane looking Aventador has just been finished by Oakley Design for none other than Al-Thani of the Qatar Royal Family. The most interesting thing about this car is that the car was originally orange but Oakley design stripped this paint, painted it pearl green (very close to Verde Ithaca) and in the first coat of laqure 18 carat gold leaf metal flakes were used. 9 more coats of laqure were then applied to make the finish of the car perfect!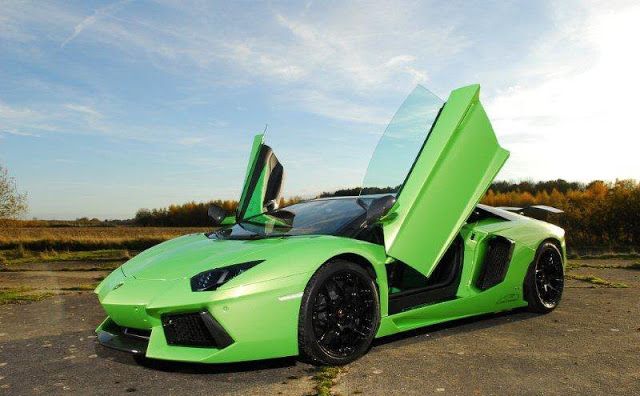 It features the standard Oakley Design carbon fiber parts which include; chin spoiler, extended vanes on diffuser, rear spoiler and all air intakes were made bigger to to increase air intake and cooling. Al-Thani chose to keep the brilliant Lamborghini 4WD and this for me could possibly be the best Aventador out there at the moment! The interior was given some serious customization too with green accents and pieces all over. Do you like it as much as I do?? Click read more for additional pics!