The ConnectedDrive is a navigational technology that was created to help drivers remotely and from within their vehicle properly be informed of their surrounding area and mapping. The BMW i3 Concept is a coupe concept that the brains at BMW have been working on for a while now. It is to be their first all-electric model fitted for urban residents who don't rely so heavily upon heavy commuting efforts.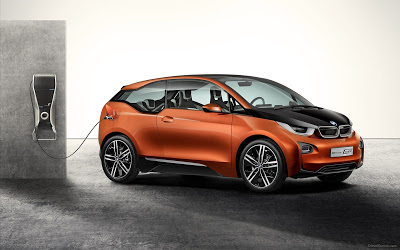 The major obstacle that BMW faced when they wanted to reprogram the ConnectedDrive technology to properly address the needs of a driver who is using an all-electric vehicle that runs solely off a charged battery. How they addressed this issue was simply by implementing a user interface that was programmed to provide data of the current battery power, and how to manage their use of the vehicle to reach their marked destination.

The most important facet of this technology isn't the user interface on the dashboard, but the implementation of a mobile application that allows i3 owners to manage and keep track of their vehicles battery recharge or current charge. This also allows car owners to properly adjust their schedule while their vehicle is charging by knowing how long they have until the charge meets the required value in order to make it home or to their next place of interest.
If the i3 Coupe is hooked up to an active charging station, the driver can then dictate the charge rate and time remotely from their smart phone. They can also select a next point of interest from their mobile device and that information will then be transferred over to the car itself—so no time is lost, and you can begin your next journey. Information is depicted to the driver either in 3d models, or high definition graphics, each of which will display the information that is highly relevant to the driver. Information like the current traffic situation ahead or present, current vehicle max range based on use of the battery powered engine and any charging stations between point A and B.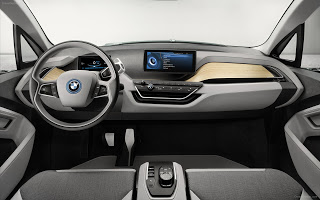 We always knew the Germans were unique when it came to vehicle design and performance, but with ConnectedDrive technology and all-electric models, this could really make it a bit challenging for American automakers to grab a piece of the luxury car segment for years to come. For more information on current models, or future concept models like the i3, check out your BMW Dealer of Baltimore – BMW of Towson!