When it's time to buy a new vehicle, you have a few different options. You could opt for an older car, save up a lot of money and purchase it fully, finance the car or lease the vehicle. Here, we will discuss the tips that must be kept in mind when opting for a new car lease.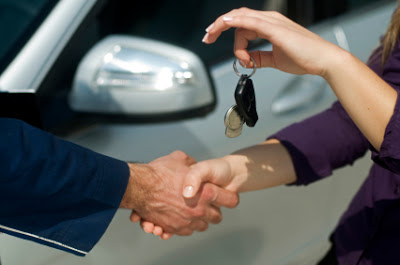 Whether you are looking into a Ford leasing program or a lease with another company, you must pull your credit scores several months before you plan to enter into such a contract. If your credit scores are low, it's going to be very difficult to be approved for a leasing plan. Maybe you will be approved, but the interest rate is going to be extremely high. Therefore, pulling your credit scores now gives you the time to get everything in order.

After you have a down payment in play and have figured out what you can afford, you also need to consider how many kilometers you put on your car on average. If you were buying or financing the vehicle, then you can usually put as many kilometers on it as you want; however, a lease works differently. At the end of a certain time period, you will be returning the car to the dealership, and the service professionals want to know that the car is going to be returned in good condition. Therefore, they put a limit on how far you are allowed to drive in a year. Think about how often you drive in a month, how many holidays you go on and how far away your place of work or educational institution is. If you do not get enough miles in the lease agreement, you will have to negotiate for more or be willing to pay more money. Be sure to check into this before signing the contract.
Regular maintenance is another major part of a leasing agreement because, once again, the dealership wants to ensure that the vehicle is kept in the best condition possible. You will likely be required to bring the car in at certain points, or you will be strongly recommended to do so. Failure to listen to these components could result in the nullification of your warranty. Paying attention to these components of the contract and asking questions when you are not sure is absolutely crucial.
Leasing a car is a great option because it's often more affordable than financing, but you are still able to have a brand new car. Just keep the aforementioned notes in mind when choosing such a program.