South Africa is a country of contrasts so wherever you choose to travel you must ensure that your car is in perfect working order and will transport you to your dream destination.
Adventure
Before embarking on a roadtrip you must make sure that your car insurance is up to date and will cover all eventualities. The AA website for South Africa lists stone throwing and rough terrain as possible hazards so make sure that you are protected, stray wildlife crossing the track in front of you also should be taken into consideration.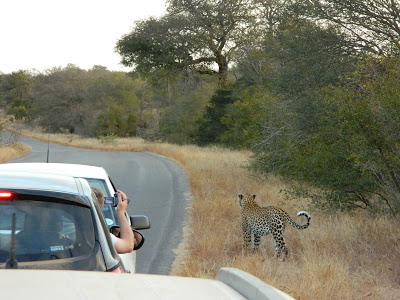 Open Road
If you want to really exercise the engine of your new Porsche Boxter then a good road trip is in order. Obviously you'll need to drive on the main routes, as this car is no lover of off road driving. Why not take the 50 km trip from Johannesburg to Pretoria, taking a detour to the 'Cradle of Humankind World heritage Site on the way. You'll have extended you journey by some 70 kilometres but it's worth it. You'll be able to go on a voyage of discovery through the history of life on earth.
Kruger National Park
Staying in the north of the country a trip to the Kruger National Park should provide a stunning visual experience. If your starting spot is Johannesburg then be prepared for a long journey, the trip talks around 6 hours starting on the R12 and then joining the toll road, the N12. Most people arrange to stay at one of the
many accommodation sites in the Park to experience the stunning wildlife. The visual scenery in this huge natural space is breathtakingly beautiful and you should ensure that you try to visit Blyde River Canyon and the remains of the old mine at Grasskop. The best car to use on this journey is a four wheel drive as some of the terrain is extremely rugged.
Wine
For those who just want a short hop from Cape Town then the nearby wineries are essential. From Stellenbosch to Franschhoek you'll encounter a verdant lush landscape filled with some of the world's best wineries. If you're going to be an enthusiastic wine taster, then it's probably a sensible idea to book overnight accommodation in this region, Paarl has many places to stay and is 28 kms from Stellenbosch and about an hour from Cape Town and set among some glorious mountainous countryside. Try and take a snack at Harvest at Laborie your journey
The Garden Route
This journey covers sea, rugged landscape and historic towns and many of South Africa's National Parks. The roads from Cape Town on to the Garden Route are good, mainly the N2 but it might be a good idea to use a Four Wheel Drive should you wish to go off-roading at the Wilderness National Park. The final part of this long trek, you should allow four/to five days for this epic journey, will take you along the very attractive coastal areas of Mossel Bay ending up at Nature's Valley. Look out for whales as you travel along the coast road.