UPDATE: Dubai Police Add To Their Collection With a Ferrari FF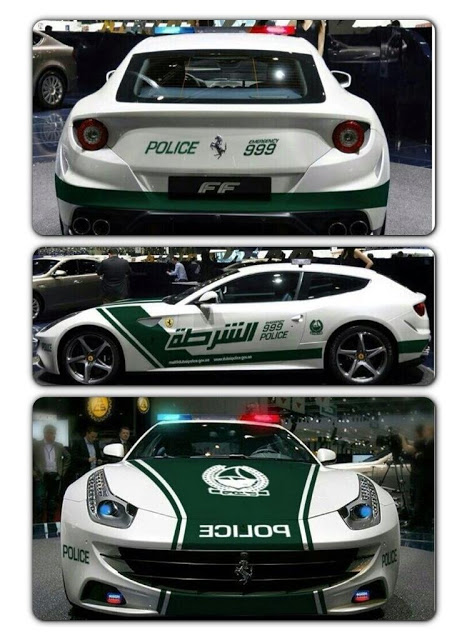 So if an Aventador in your police force is not enough then what else do you get? Well a Ferrari of course! Dubai Police Chief, Lt Gen Dahi Khalfan Tamim, said on twitter "Soon Ferrari will join the Dubai Police fleet". The problem is, we do not know which one it could be? Some sources say the Ferrari 458 Italia will do the job just fine but some others are saying that because the 599 GTB is so popular over there, they are going to need a brand new Ferrari F12 berlinetta… What you think they are going to get? The Chief of Police added that the cars "will not be roaring and chasing speeding motorists, they will be used for roads security in different areas of Dubai".
UPDATE: The new Ferrari to join the police force is a Ferrari FF. @DubaiPoliceHQ tweeted a picture of it!
فراري تنضم إلى دوريات #شرطة_دبي . #الامارات #دبي twitter.com/DubaiPoliceHQ/…
— Dubai Policeشرطة دبي (@DubaiPoliceHQ) April 16, 2013