For me, the 2013 Ford Fiesta has made the necessary jump to stay very competitive in the small-segment market and I say this for the following reasons.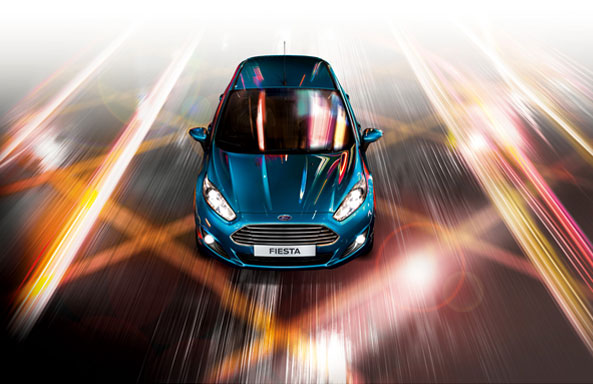 Design
The car looks fantastic with its sleek new lines and much sportier stance which support my argument but you can't help notice the Aston Martin grin which I think adds to the overall look. The large trapezoidal grille meshes nicely with the headlights and LED daytime running lights and this car won't look like a tiny little run-around anymore with these features The sides and rear section of the car could have done with a little more tweaking as these have remained mostly unchanged.

Technology
This little car is packed with awesome new features and the most important one is the Ford SYNC. This is the in-car connectivity system which allows you to call someone from your phone by voice, have your text messages read to you and also remotely connect your iPod to your stereo. Keyless entry is a nice-to-have feature on the car as you only need the key in your pocket to get into the car and start up the engine.
Engine / Fuel
You can obviously choose bigger engines but the advanced new 1-litre EcoBoost turbo engine delivers one of the best economies in its class. Packed with 92kW and an economy of 4.3l/100km this will keep you going for quite some time before you need to fill up the tank. Auto stop/start is another awesome feature to have when saving fuel is important.
Safety
It has a 5-star NCAP rating and packed with airbags so your parents will love this car right from the get go. Seven airbags protect the driver and its occupants and with boron steel used for the key points on the chassis, this car is truly trying its best to keep you safe.
This car is a great fit for many different people whether you are a small family, someone who does a lot of running around or even as a first car it will work for you thanks to the refinements by Ford.