The 2013 Mini Paceman has been dubbed the three door version of the Mini Countryman but it is more than that. It has been extensively restyled (thank goodness) to give it a sleeker, sportier look and has also been lowered to make it feel more grippy.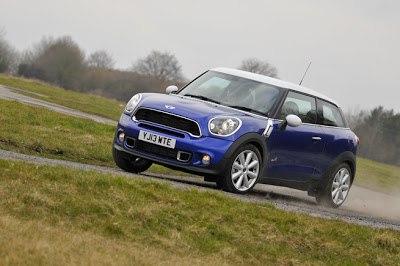 You can buy the new Mini Paceman with the choice of 4 different engines from the range topping 181bhp Cooper S to the 110bhp Cooper diesel. Personally for me you should go for the top of the range because Mini Coopers have always known to be nippy little cars and this model is just that! The Cooper S version is very capable of providing you with some fun as you can hit 100km/h in around 7.5 seconds and continue to a top speed of 217km/h.
The S petrol and diesel models are available in both font and four-wheel drive whereas the entry-level petrol is only available as front-wheel drive. This is not really an issue for me because the car so little.
The interior of the Mini is always something that interests me because past Mini's have been very retro and way out there and this is no different.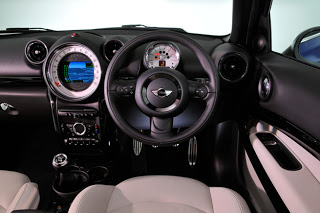 Overall I think Mini have dramatically improved the looks of the Countryman as well as made it more inviting to drive. It slots right between the normal hatch and the Countryman and this is a good thing.