Rented McLaren MP4-12C Burts Into Flames in UK
A man from Tottenham got very lucky last Saturday (18th May) when the Volcano Red McLaren MP4-12C suddenly burst into flames. It was a rental car from Seasons Car Hire in the UK and the driver was driving along the N17 when the rear compartment suddenly burst into flames. He managed to escape with minor burns before the supercar burned to a crisp. A full investigation is being carried out with the manufacturer. I wonder why this happened?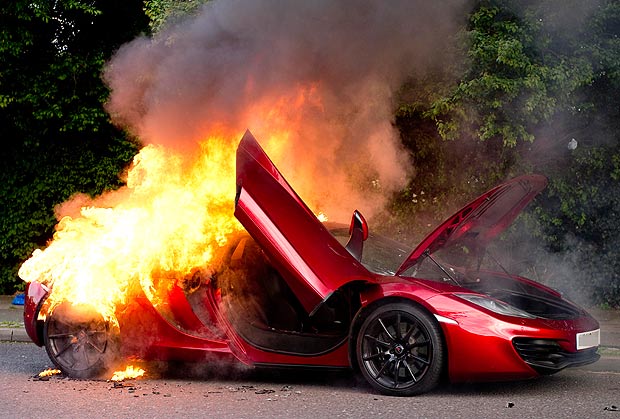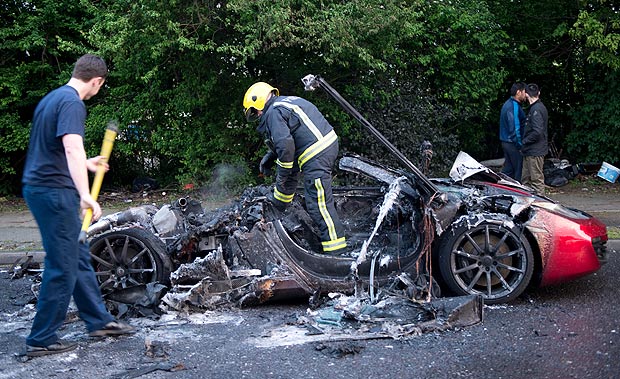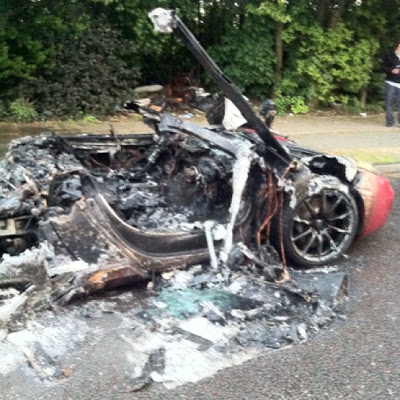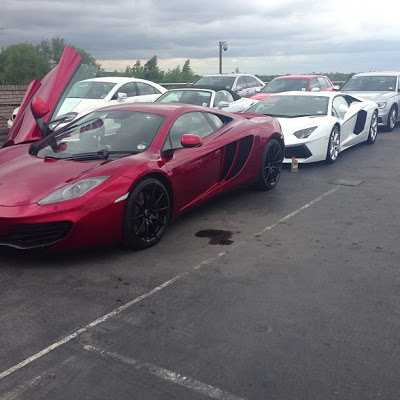 Car prior to the event..