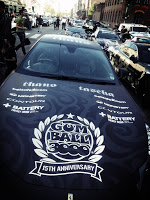 Some of you may know that team 25 in the Gumball are South African and what most of you won't know was that they were arrested yesterday for speeding in Finland. This happens quite often on the event as 90% of the cars are proper supercars that are capable of over 300km/h.
I spoke directly with Tascha (member of team 25) and she said that they were 'apparently' doing 225km/h in a 120km/h zone. They are back on their way and are currently getting a new set of tyres for the remainder of the journey. Some pics of their car below which is a wrapped Ferrari FF…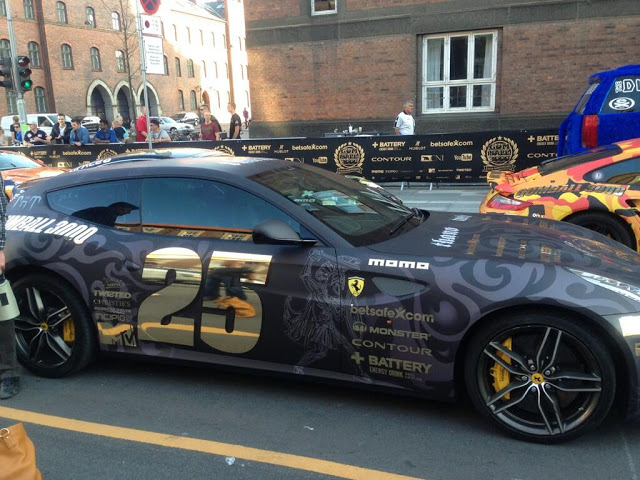 See the tweet below when I asked what the story was… hahaha!
@zero2turbo we have a court date set for Aug2013 to determine the fine but we are banned from Finland for 1yr…I'm gutted NOT #goteam25
— TaschaBM (@TaschaBM) May 21, 2013