If you've ever taken a trip to a Porsche forecourt just for the thrill of it, pretending you had hundreds of thousands to splash out on a car and wanted to be treated like royalty while you browsed, then you're probably not alone. Most of us have to settle for small commuter cars, usually with a car loan from a provider such as Creditplus.co.uk. But what if you actually could buy any car you wanted? What if, when you had a flat tyre or your car wouldn't start, you didn't need to frantically panic while scrambling for the Yellow Pages but you could just calmly stroll down to the showroom?
For most of us it is just a dream, and sadly remains that way for the remainder of our years. But, for some, no car is too expensive. So just for fun, let's take a look inside the most expensive virtual garage in the world, consisting of cars bought at auction for numbers so high, that I for one didn't know they existed…
1957 Ferrari 250 Testa Rossa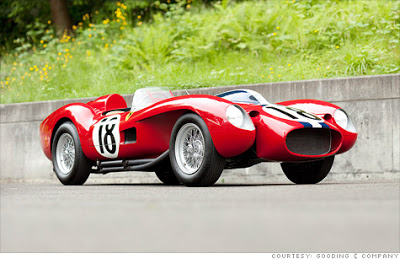 In 2011 a 1957 Ferrari 250 Testa Rossa became the most expensive Ferrari ever sold, smashing the previous record by over $4 million. The car, which is affectionately known by Ferrari-lovers worldwide as the "666" Testa Rossa, because of its serial number (0666TR), sold for $16 390 000 at the Gooding & Company auction during the Pebble Beach collector's festival in California. It's hard not to love this car, which had 'pontoon' bodywork and a 3.0 litre engine which, for 1957, was not too shabby.
1936 Mercedes-Benz 540K Special Roadster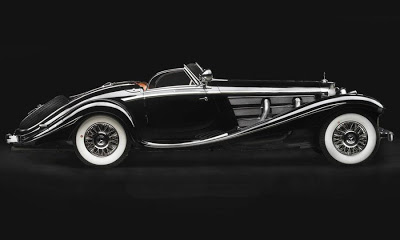 The Pebble Beach collector's festival has seen some special cars in its time. Another beauty came in the form of the 1936 Mercedes-Benz 540K Special Roadster. Only 26 were ever made, which goes some way to explaining why someone paid $11 770 000 for one in August 2012. The beauty of the Roadster was in the detail – each car was built to order and was made to each customer's specific needs. After its release at the Paris roadshow it became a flagship Mercedes car, and despite being over 17 feet long, the harmonious design has led to it being thought of as one of Germany's most beautiful cars ever – and that's saying something.
1960 Ferrari 250 GT California LWB Competizione Spyder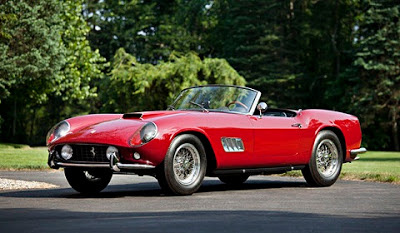 Unlike the two cars we've read about already, the Spyder was rarely seen in competition but had a fair amount in common with the Testa Rossa. Fifty California Spyder's were made in total, but only nine of them were equipped with lightweight aluminium alloy bodies and competition features – buyers were said to not be too focused on driving the Spyder in competitive track racing, but wanted a full equipped car with the option of doing so should they fancy it. This beauty sold on the same day and in the same place as the Special Roadster, for $11 250 000.
1968 Ford GT40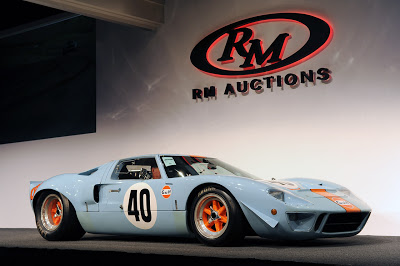 Just two days before the California Spyder and Special Roadster were sold, it was a British (well, British/American) car in the limelight – a 1968 Ford GT40. Best known for winning the Le Mans 24 hour race four times in a row, the 1968 Ford GT40 sold in Monterey, California for $11 million. Henry Ford II had always wanted a car at Le Mans, and with this car his dream came true, and in some style. Between 1966 and 1969, the GT40 dominated the race and drove its way into the history books. 107 were produced in total, and the car has a legion of devoted fans. Between 2003 and 2008 a GT40-inspired GT was manufactured, aimed at reviving the Ford heritage as a way of celebrating its centennial year. But, unsurprisingly, the bigger, bulkier version lacked the class of a car that is an icon of its time.
1961 Ferrari 250 GT SWB California Spider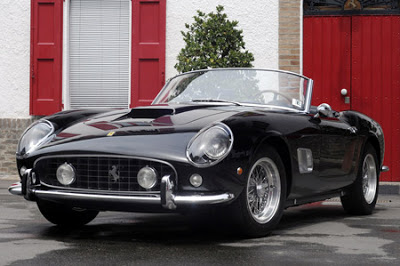 We end this list the way we started it – with a Ferrari. The 1961 Ferrari 250 GT SWB California Spider was sold for $10 894 900 back in 2008, by radio DJ Chris Evans. The car was once owned by James Colburn, the Hollywood actor, and had only been expected to fetch $3.5m until a bidding war erupted. Celebrities are known for their lavish purchases, but nobody can blame Evans for splashing out on this 280bhp beauty.