Jaguar F-Type Project 7 Speedster Design Concept
Well we all thought we would be seeing the Jaguar F-Type Coupe shown at Goodwood but many others (myself included) have been proved incorrect. Jaguar will be bringing this awesome thing known as the F-Type Project 7 Speedster Concept and it is a one off (so please don't crash it). Inspired by the D-Type racing car the was produced around the 1950's and to stay true to the Speedster name, the F-Type's fabric roof has been completely removed.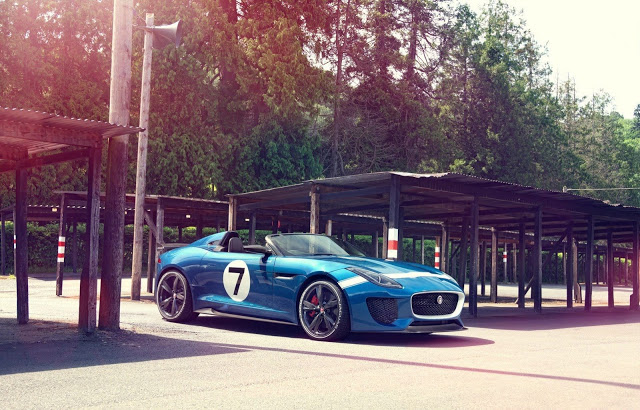 What differences other than roof are seen on this Concept? Well to start it has a low-slung windscreen, rollover hoops behind driver's head, awesome new livery, new carbon front splitter, side skirts, rear diffuser, bonnet bents, side mirrors, larger air intakes, 20″ wheels with carbon accents and the most epic fixed rear spoiler. So yes there are more than enough differences to make it a different project. Now to the important bit and yes you guessed it, it has the same 5.0-litre supercharged V8 under the hood from the F-Type V8 S but obviously it had to be tuned a bit and the engineers managed to push an extra 50hp. This takes the total output to 542hp and thus allows the Project 7 Speedster to hit 100km/h in just 4.2 seconds. This thing looks epic and I cannot wait to see some videos from Goodwood Festival of Speed. Full album
here on FB
.