Owning a supercar will, for many of us, seem like a fantasy that will never come true. Their beauty, power and value are the thing of dreams. Cars like Bugatti's and Ferrari's can't be driven around by some average Joe, they reserved for the rich and famous, right? Wrong.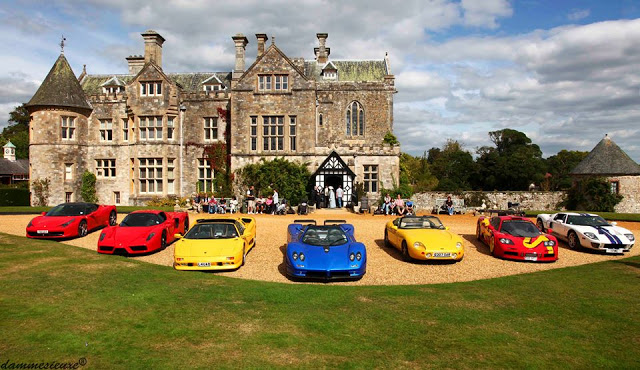 With the rise of car financing companies in recent years, those of us with a medium income now have the opportunity to own our own supercar, on finance. Yes, that could mean that you could finally live your dreams and become the proud owner of a Porsche, however it may take years to pay back, and with the added interest that will accumulate on top of the cost of the car itself, is it really worth it?
There are several ways to buy a car on finance.

Direct lending:
You could obtain a loan directly through a financing company, i.e. a bank or credit union. If you purchase a vehicle via direct lending, you agree to pay the amount financed, and the agree finance charge, over a specific period of time.
Dealer financing:
Dealer financing is a direct arrangement between the car buyer and dealership; you agree to pay the amount financed along with a finance charge over a specified period of time. In some cases the dealership may keep the contract, but usually it sells the contract to an assignee (bank, credit union or finance company) that services the account and collects the payments.
Many financing companies offer tailored plans for those looking to get behind the wheel of a supercar. They are in many cases willing to enter into finance agreements with people regardless of their history or circumstances, and make decisions on loan applications for new and used cars, which can be underwritten, approved and paid in just 30 minutes.
On the one hand this sounds ideal, there are no long drawn out processes and the car could be yours in no time, but on the other hand if you don't sit down and look at the terms and conditions properly you could end up agreeing to pay more than you can afford, or paying more interest than necessary. Shop around, find the best deal and make sure you have all the information you need before agreeing to anything. A supercar is a big investment and is not something to be taken lightly.
William Jackson is a supercar enthusiast and car blogger. He often advises people to go to http://www.motorloansdirect.com/ when they are looking for car financing options.