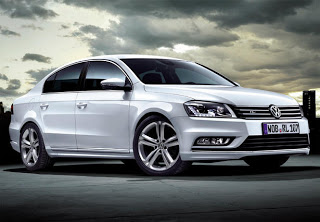 Leasing a car is a great alternative for people wanting to drive a brand new model without having to commit. Every few years, you can change the car you drive for a newer version and experience the perks of driving around in a modern vehicle. Volkswagen is one of the top vehicle manufacturing companies and has several reliable models on the market. This manufacturer is famous for making cars with plenty of character and reliability. Here is a list of the best Volkswagen cars to lease available at Lease Cars Direct.

2013 Volkswagen Beetle
The Volkswagen Beetle, which is also known as the Punch Buggy, has been a bestseller since it was first available. The car is compact yet strong enough to last the wear and tear of daily driving. The new model has the well-known shape that gives the car its character, but it looks modern and sleek. It also has plenty of upgrades that give the car more reliability, safety and power.
For example, the car's engine has been improved and offers 210 horsepower, 207 lbs. of torque and can go from 0 to 60 in only 6.6 seconds. The interior offers modern touches and simple-to-use features that will improve your driving experience. Apart from that, this car has tremendous gas mileage. On average, it can do 27 to 30 miles-per-gallon. Overall, this car is a fantastic option for those who are looking for a vehicle that stands out.
2013 Volkswagen Jetta
The Jetta is a fantastic car because it offers both practicality and style. This vehicle has tremendous safety ratings, making it the perfect car for families. Not only does it offer safety, this car also has exceptional fuel economy; it can do 24/34 miles-per-gallon. The interior of the car is very comfortable and has enough space for moving around. The seats provide plenty of support and comfort, and they can even be adjusted to your height. Apart from that, the Jetta offers plenty of features like cup holders, smooth steering and a bunch of storage space.
2013 Volkswagen Passat
The 2013 Passat is a fantastic vehicle and has been ranked high on the list of best family cars. Perfect for people who want a car that is both affordable and stylish, the Passat has a sleek appearance with a neat interior. On top of that, it offers plenty of space for passengers and comes with sufficient storage for groceries. To add to the list of features, this vehicle has climate control, Bluetooth, a rear-view camera and satellite radio. This VW is perfect for leasing available at Lease Cars Direct.