McLaren 12C Getting Android Infotainment System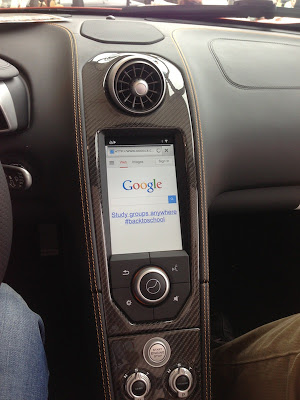 The highly technical McLaren MP4-12C is about to get even smarter. It was recently shared that the new IRIS infotainment system in the 12C's will be backed by an Android operating system which will make it a whole lot more intelligent.
Android is one of the most customizable OS's available and one of the best features the 12C will get is full internet browsing capabilities. It's not just going to be using Android layout either, it will be in the McLaren style and font so it will look properly integrated and professional. The price flying around for the upgrade indicates that it will cost $1800 and take about 3 hours to fit. I am an internet junkie so I would most certainly do this to my 12C.