The First DMC Aventador Roadster Spezial Version
Previously we had only seen renderings of the over the top DMC Spezial Version for the Roadster but now this Aventador Roadster has been given the full DMC treatment which makes it the first in the world. DMC will only make 10 of these cars and they will all be significantly different and if it is up to them, they are trying to select customers as far apart from each other as possible. DMC screen the customers before they can purchase the SV kit and one of the prerequisites is that you have the Molto Veloce kit already installed.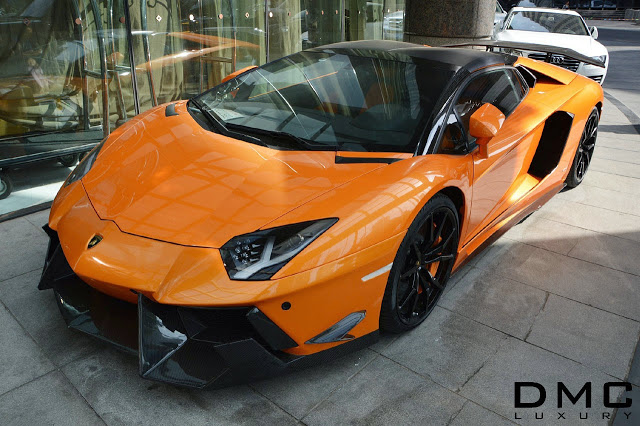 The very first DMC Aventador Roadster SV is a bright Metallic Orange monster fitted with all the bells and whistles of the SV kit. I still think the SV package should be a factory car from Lamborghini themselves because they will not make it over the top but probably bordering on perfect. I hope we see something official from Lambo soon.