Visit: Ferrari World Abu Dhabi
When I had decided to make the trip to Dubai recently I remembered that Abu Dhabi was just a quick 45 minutes drive away which meant the largest indoor and first Ferrari theme park in the world needed to be paid a visit.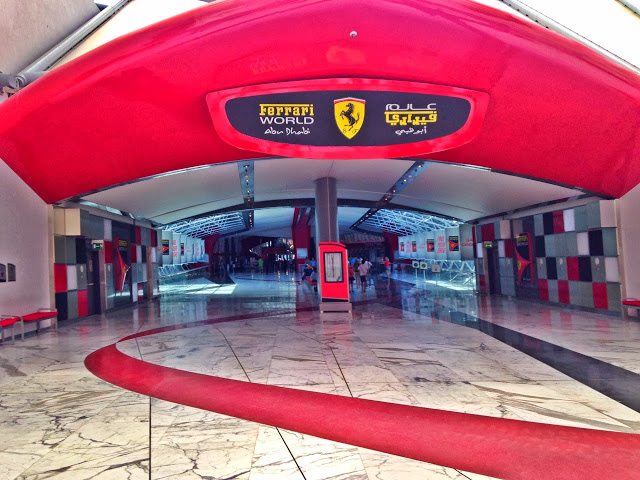 On arrival before you have even entered, you are truly blown away by the sheer scale of the park. To put it simply, it is massive. The architecture and engineering that went into designing the structure must have been incredible to witness and be a part of. Now I am not going to go through my visit in detail as you might all fall asleep I am just going to share some highlights and some images which may persuade some of you petrolheads to pay it a visit when you are next in the area.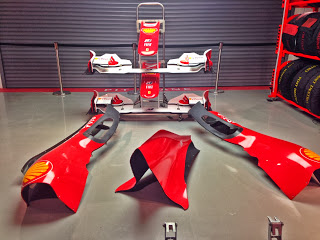 The roller coaster known as Formula Rossa is the fastest roller coaster in the world and trust me when I say this, it is one of the most exhilarating sensations I have ever had. The force on your body as it rockets to 240 km/h in under 5 seconds will likely never be felt again and that alone is enough to convince the thrill-seekers to give this ride a bash. The Fiorano GT Challenge is the 2nd roller coaster the park offers and this is a hell of a lot of fun. Two coasters set off side by side dipping and swooping over and under each other to simulate a race and this is by no means a slow coaster at all. I loved every second of it and although it is not as much of an assault on the senses as the rocket we went on first, it is still totally worth it.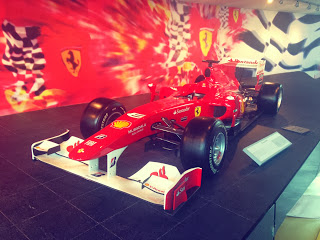 I gave the F1 simulator a bash and this was unfortunately a little bit disappointing for me. I know it is state of the art equipment but it is manufactured for the masses so the seat was not exactly comfortable. This did not detract from the fact that I had actually been in a world-class simulator driving a car that most people will never see never mind experience what it feels like behind the wheel. The Scuderia Challenge on the other hand was a highlight for me. You race against 7 other players all strapped into a simulator which makes the experience that much more exciting and testing and I won this… Obviously ;).
Walking around the park you are treated to the prancing horse history wherever you go but going on some of the more family orientated rides you get a whole new experience into the story behind Enzo and his dreams. A full list of the attractions at the park can be found here but I will list some of the more petrol head orientated ones below;
One of the highlights for me and most likely for a majority of you readers would be the Galleria Ferrari where some of the greatest Ferrari's that have ever been made were on display to drool over. All these pictures are uploaded into the
FB Album
that is on
Zero 2 Turbo Facebook Page
.
I know this is a short and sweet write-up but if you are in the Abu Dhabi area then pay them a visit. The ticket prices are not ridiculous and it can provide a fun day out for anyone from a passionate petrol head to someone who just know Ferrari as the red car. It was most certainly worth the trip from Dubai and I will happily go again if I am ever in the area in the near future.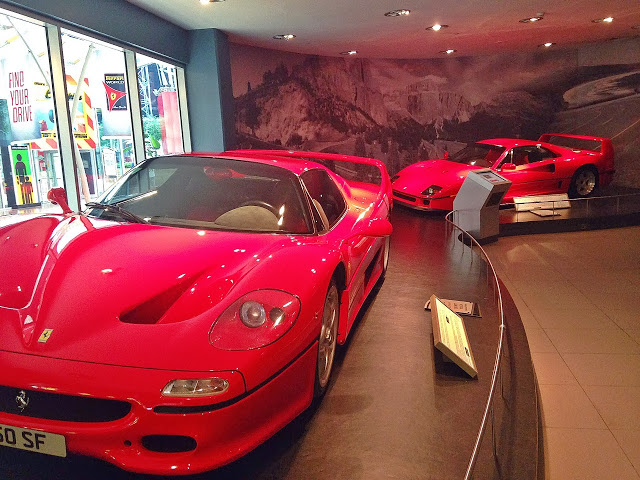 A big thanks to the
Ferrari World
PR Support Manager, Arianna Posenato, for the premium entry tickets and the chance to enjoy a day out surrounded by everything FERRARI!