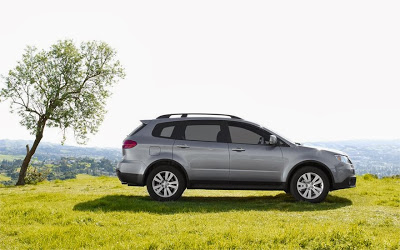 Subaru plans to stop production of its poorly selling Subaru Tribeca in January of 2014. The car, which is produced at Subaru's production facility in Lafayette Indiana, was first marketed by Subaru in 2005. In the 8 ensuing years, Subaru only sold 78,000 of the vehicles. The last deliveries to dealerships will be made in February of 2014.

The Subaru Forester, another Subaru crossover of moderate size, founds its way to over 84,000 buyers by September of this year alone. That shows the fact that Subaru is capable of producing CUVs that fare much better sales-wise. The 2014 Forrester has already won Motor Trend's Sport/Utility of the year award. US news awarded it the #1 spot in its Affordable Compact SUVs category. This car is garnering the highest honours, so that is surely something of a consolation to Subaru.
We called up our local Philly Subaru dealer – Reedman Subaru – to chat about the general status of Subaru sales. According to them, Subaru vehicles have been moving well this year, but in general folks coming in to their showroom have in mind the more well known models such as Outback or Forester. What caused the vehicle to sell so poorly? At least part of it were its dull looks. Though somewhat improved in the 2008 model, most of the editions had an unimaginative and plain looking exterior and interior that left one wondering why the design personnel hadn't spent a bit more time sparking and sprucing it up.
Another factor may have been its failure to change.
For instance, Motor Trend had this to say about the 2011 model: "Unlike the ever-evolving globe it traverses, the 2011 Subaru Tribeca remains roughly the same mid-pack contender it was when it debuted as a 2006 model …" Motor Trend also found the third row too small, though the vehicle had a lot of interior and cargo space generally.
The company now needs to fill its mid-size SUV three row category, and the word is that work on one is already well under way. The public can expect this new vehicle to hit the market early in 2016. At least Subaru knows when to quit and try something new. Hopefully Subaru has learned some valuable lessons from all this, such as the fact that imaginative and interesting design need to go hand in hand with interior space, materials quality, and overall performance.