Jaguar F-Type Coupe Leaked in German Magazine
I had a feeling this would happen and it sure has. This image shows the new Jaguar F-Type Coupe and as we thought it looks stunning! I think the black gloss roof contrasting with the pearl white body is just sublime! Cannot wait to see the official pictures and reveal which is just a few hours away.
UPDATE: Check out some of the official press shots here.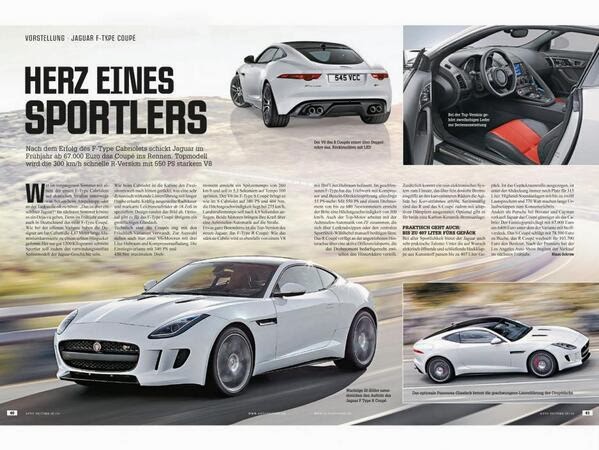 "Heart of a sportsman"