South African McLaren 12C Wrapped In Gulf Oil Theme Looks Awesome
The wrapping scene is picking up in South Africa and it was only a matter of time until a proper petrol head opted to have his stunning silver McLaren MP4-12C wrapped in the famous Gulf Theme Livery. Even though the actual Gulf stickers are missing (may still be coming) the car looks awesome and it will be a huge head turner without a doubt. This wrap was done by the guys over at Superwraps who are based in Cape Town and judging by the finished product, they really know what they are doing! What your thoughts on this stunning makeover for the extremely fast McLaren 12?
UPDATE: As expected the car did in face receive the Gulf logo's and now it really looks the part!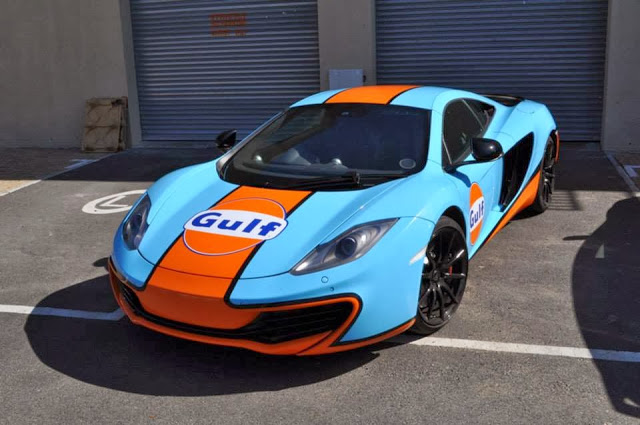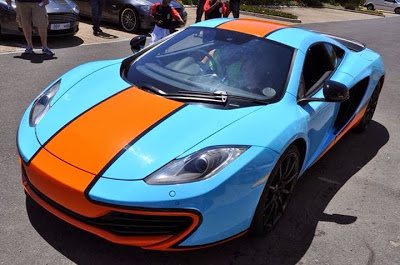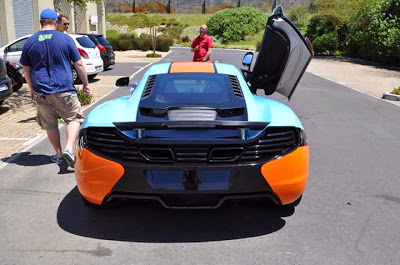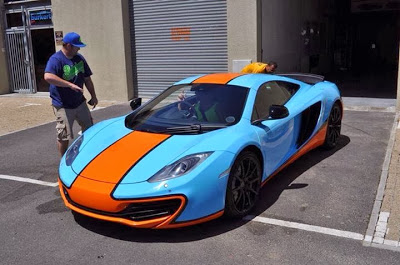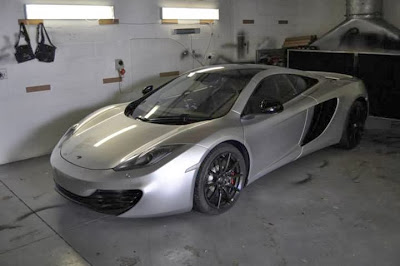 Prior to wrap job