It is official and it is awesome. The new Ferrari 458 Challenge Evoluzione has been announced for the 2014 season and is its name suggests, it is an updated or 'evolved' version of the current 458 Challenge.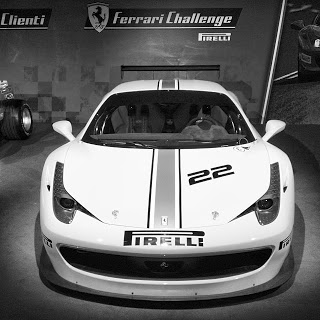 The additional rear wing was developed from GT racing develops a whack load more of downforce at the back and this is balanced at the front with a new splitter and undertray. This means the car can corner at higher speeds and thus get quicker lap times.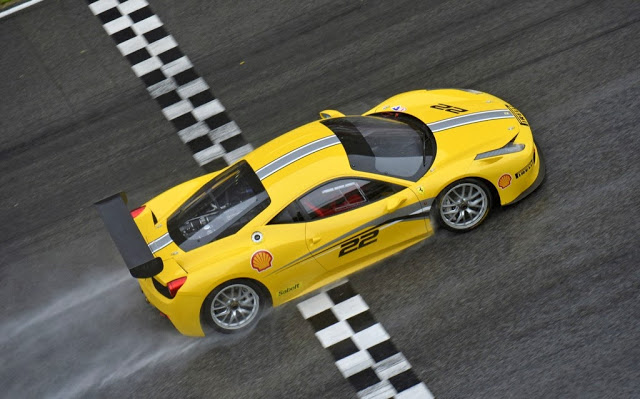 The actual car (and not a rendering as we get) was shown to the potential customers yesterday at the Mugello Circuit in Italy. There has been no mention of an increase in power output for the V8 so this is likely to remain. If you want to compete in the 458 Challenge next year, you will either have to buy a new Evoluzione or have your current 458 Challenge upgraded to new spec. Pricey sport this is but it is so damn epic!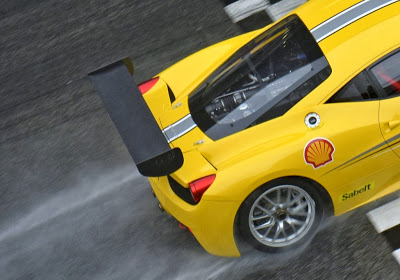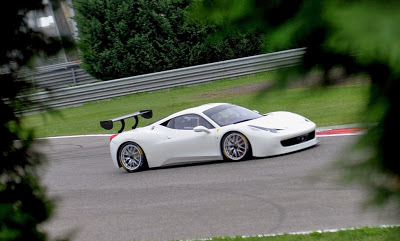 Teaser shot of car at Mugello