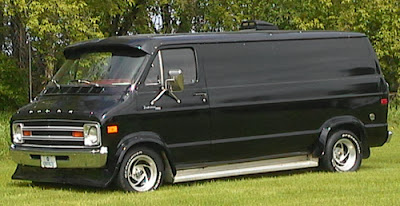 Dodge vans were known as iconic vehicles in the industry. The automobile market is incomplete without having the famous Dodge vehicles as among the top choices in investing a car. However, not everyone is aware that the brand's vans were also an integral part of the 1970s pop culture and can be labeled as an artist's canvas.

Traveling back in time
A recent car show titled "Pop Culture & Cars: Retro Adventures" unveiled a list of vehicles that serve an integral part in pop culture of the past. The event kicked off at the Antique Automobile Club of America Museum. This exhibition was held in line with the museum's 10th anniversary. Showcased vehicles include a Superfly Corvorado as shown in Superman The Movie and Live and Let Die, Superfly Cadillac El Dorado as presented in Fort Apache, The Bronx, and the 1978 Dodge Van "Nautique."
Paying Homage to 1970s Pop Culture
The 1978 Dodge van presented in the event is a nautical-themed vehicle, from which it got its name. Its exterior is designed with light blue finish, a helm with compass, and a ship captain's profile. The interior also follow the same theme, making it a luxurious vehicle at its own right. This isn't to be confused with the modern chic version of the Grand Caravan of course which you can see at www.sportdurstchryslerjeepdodge.com.
This car was presented to pay homage to the 1970s pop culture when vans like Dodge were treated like an artist's canvas. The era showed a rampant popularity of customized vans of any brand.
Vans possess huge bodies that give way to easier customization. People can work their brushes on the surface and come up with the styles that match their preferences. During this era, van owners do not limit themselves in painting their vehicles with color finishes that are not often used by carmakers. Some use base colors and overlay with more color layers that accent the entire appeal. They go wild with the color and flaunt the van's beauty on roads while competing on the road in terms of aesthetics.
On the other hand, several artists go beyond color combinations as they use their expertise by painting images on their cars. There was a Dodge van with Star Wars label and an image of Darth Vader overlaying the starry night sky.
What makes a Dodge van ideal for artists is that it does not limit car owners in designing their cars. They can go as far as where their creative juices take over. Color, images, patterns and other designing elements can be customized to ensure the artist can express his or her personality. It makes the car more enjoyable while traveling because of its overall appeal. People today can just imagine the colorful roads accented by personalized van appeal, giving a statement to that time's famous cultural influence.
Without a doubt, a Dodge van is an artist canvas during that pop culture era. However, trends often repeat and it would be possible to see the trend happening again among van owners in the future. Vintage photos of customized Dodge vans are still found online that highlights the cultural difference it made that time.