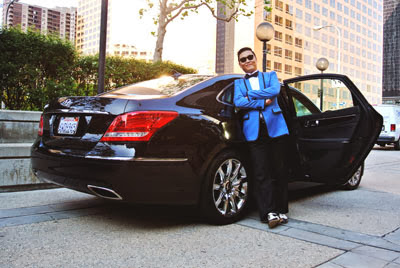 Hyundai is a widely recognized name in car manufacturing across the globe. Some, particularly the non-car enthusiasts, are unaware that the global car brand is a Korean carmaker that expanded and currently races as one of the best brands when it comes to vehicles.
Many individuals might think that the company does not need additional promotional components just to sell their high caliber cars. However, the brand proved that Korean pop culture aided in selling their vehicles as more people across the globe accepted this culture and love what it offers.

The Halyu Fever
While the United States has Hollywood, the expanding Korean wave is named Hallyu-wood or Hallyu for short. Its invasion started in making dramas known for their fresh plot line, high-caliber actors, usually tragic endings, and superb direction. From there, more people started to appreciate Hallyu's dramas and currently gained fans worldwide.
The introduction of dramas is followed the introduction of Korean pop music or also known as Kpop. Korean pop idols bust their moves while singing their lively songs and became very famous among Korean drama fans. Songs vary in genre, but they claimed the charts in Asia and with more followers from other parts of the world.
Hallyu and Hyundai
It makes sense that Hyundai take advantage of the Hallyu fever to promote their cars and other businesses under the Korean conglomerate. Reports of rising sales among its businesses give credit to people's awareness of Hallyu and relating it to any Korean company they hear like Hyundai. This growth is mainly noticeable in Asian countries like Japan, Myanmar, Malaysia and China.
Aside from mere Korean company-Hallyu association, the company also came up with numerous marketing means to promote the brand utilizing Kpop idols' presence.
Hyundai Gangnam Style
In 2012, a picture of YouTube sensation, PSY, posing with a Hyundai Equus when he visited the Hyundai USA office circulated in the cyberworld. According reports, PSY standing with the luxurious Hyundai car boosted its swag-o-meter to Gangnam style and living the lifestyle as the song describes.
Hyundai Fantastic Baby
A project involving male Kpop idol group, BigBang, with Hyundai Card also reached the cyberworld and resulted to a lot of hardcore fans waiting for promo materials to launch. Hyundai Card is a notable credit card provider in the company while Big Bang made a name in Kpop for their dance moves, singing and the looks. Although Hyundai Card sells credit cards and not vehicles, part of the promotion also resulted to people remembering Hyundai cars for their vehicle needs. Again, it is a marketing strategy that brands every business established under the mother company to gain sales as well.
Hyundai cars can also give credit to Hallyu fever in promoting their vehicles worldwide. The more people know about the culture and its arts, there are great chances of gaining more people who will search about the company and consider it for their future vehicle purchases. People can also expect the possibility of hiring more Hallyu stars to market the brand and tap the devoted Hallyu followers.