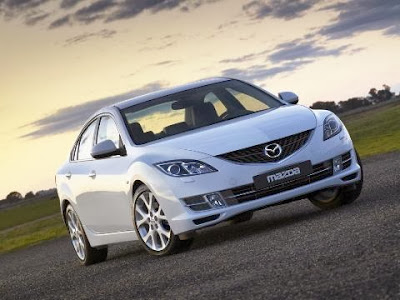 There comes a point when all of a sudden, the most prestigious piece of one company dies. But frankly speaking, Mazda is different. Even before the Mazda's golden days, they never failed to reap achievements because they were able to maintain the quality that the suppliers are looking for. As of today, Mazda ensures that they could work hard enough to maintain providing their suppliers with high quality cars with beneficial environmental impacts as time passes by. By that, they can cultivate a more sufficient and sustainable future for everybody, which then gives us power to help our dying mother Earth. Moreover, one of the aims of the Mazda Company is to become a first-rate brand in the hearts and minds of their customers. Because of that they released the first ever "Zoom-Zoom" plans.

What is the "Zoom-Zoom" plan?
The 2007 released plan of the Mazda Company, entitled: "Sustainable Zoom-Zoom," was a big success. It meant to give the company a lasting vision for technology advances, and to offer their suppliers a more fun and exciting ride all throughout but because of the Zoom-Zoom plan that was released, Mazda took it to the next level. Mazda provided stimulating and striking design and an exceptional ride that Mazda drivers know of. From its exterior structure, interior design, materials that are used, craftsmanship and lastly in its control, every detail was taken care of. This made them realize that the "Zoom-Zoom" cars that are out on the market became a big help for everybody to meet their expected dream car without much of a hassle.
In modern years, there are newly presented electric devices that led different companies all over the world to develop a more advanced automobile, for example hybrids and electrically powered vehicles. Mazda have gone through various periods but today's generation is the best time to create a change, in which, performance conveyed by the engine, transmission, and other vehicle parts is being improved through the combination of unlikely electrical mechanisms. Still, Mazda constantly emphasize on the human element, and guarantee the driver benefits. Mazda, on the other hand never puts the driver's expectation hanging, for they will surely provide each and one of us a straight driving desire.
Subsequently, Mazda is more focusing about the improvement of technologies in the automobiles that are responsible enough for the major performance upgrades. Also, with the help of the different strategies that might redevelop the power of braking and other systems. But above those, they never forget to keep in mind that they really need to produce cars that could lessen the total CO2 (carbon dioxide) emissions unlike before. They scientifically evaluated all of the possible counterpoint in the said "Zoom-Zoom" cars but then it ended great and as expected it gave their suppliers a big impact which led Mazda to achieve another achievement. And there comes the purpose of Zoom-Zoom. Nevertheless, users are free to enjoy the new performance of Mazda cars and because of that they have these brand new models which may give you a satisfactory trip worth remembering for life.