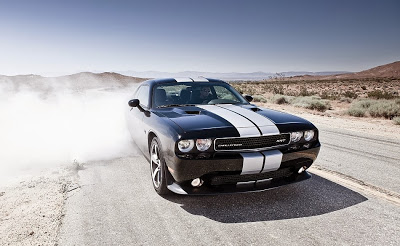 Since 1915, Dodge Company started creating and producing automobiles. But after 5 years in 1920, the Dodge brothers died and because of that, they were left with no choice but to sell the company to Dillon Read and Co. during 1925. But on 1928, it was again sold to Chrysler. Up to now, many have known Dodge for its excellence. They produce trucks and other types of cars up to 1970s, though there are some flaws during that time because of the oil and market crisis.

The happenings before led the company to produce pre-war cars during the era. The aim of the company itself is to create and promote a smooth and safer feature in their cars. The control panel is also even with no bulging and curving buttons and the seats are most likely filled out with leather. In addition, redesigning also happened during the succeeding years—with new models–in which Dodge labeled the indulgence sets of series. But just right after, during 1940s it was entirely changed and remodeled again. It was made that way for it to be new to the eyes of consumers. Not so long, another incident forced Dodge company to be locked down. But as of today, the company is taking aim to stand still and rebuilt the prominence they once had.
New Car with Its Fresh Features
The new 2013 Dodge Challenger (as seen at www.stevejoneschrysler.net) has a unique and iconic exterior design that can charm anyone to have the desire to hop inside and enjoy the ride. It has its own citation that "You don't need a fancy gym to show off your muscle." It simply means that even with just riding this masculine and cool Dodge Challenger it feels like everybody will be looking at you, regardless of your body's contour and shape. It is like a muscle car the speaks for its owner's behalf. Legitimacy isn't something you produce instantly. It takes years of hard work and dedication and perseverance to pull off and create a vehicle like this one.
A car like this needs a high-quality engine and hood because we are not just dealing with looks but also with power. The power within the 2013 Dodge Challenger is outdone with shape that are the same hood exclusives available in stripes and attitude. This car has everything that a supplier is looking for: high quality lights, powerful engines, outstanding finish and performance.
This is Worth Everything
This is what makes Dodge stand up even if they already failed many times. Everything that they surpassed during their first few years in operation in the vast and highly competitive car industry was all worth the wait because today this company is not just known in some parts of the country but undeniably, in almost every continent. Let's just wait for some extraordinary cars to come out and together let's be amazed in every detail of it. Sooner or later, we will find ourselves dreaming and dreaming to have at least one car from Dodge because it feels great to hit the road and go wherever we want riding this astonishing car.